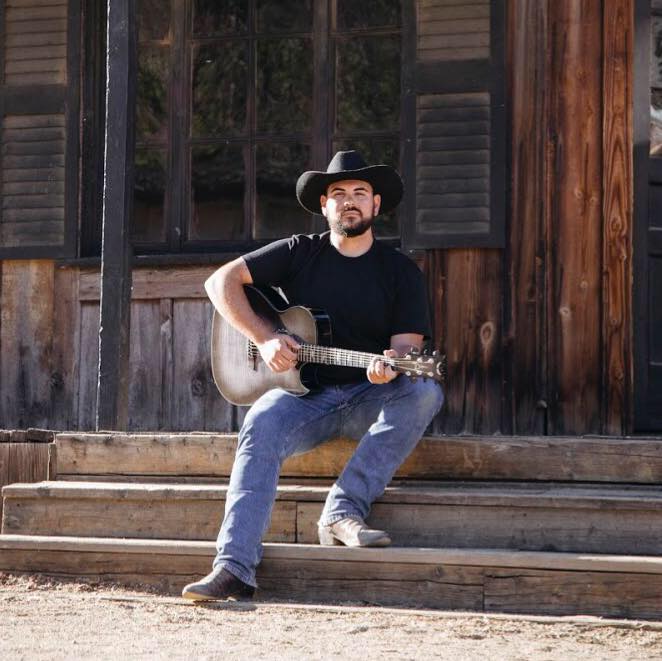 "He was one of those people you meet and just go 'Wow, this guy is just…he's a light,' you know?" California Lutheran University alumnus Scott Brodie said.
Everyone knew Justin Meek from his infectious smile and welcoming spirit. But everyone will remember him for his selfless act in a time of crisis.
Meek, 23, graduated from Cal Lutheran with a Bachelor of Science in criminal justice and a minor in music in 2018. He died Nov. 8 from gunshot wounds. Meek was working as a promoter at Borderline Bar and Grill in Thousand Oaks with his sister junior Victoria Rose Meek, where a shooter opened fire on Wednesday, Nov. 7 around 11:20 p.m. on college night at the venue.
It is hard to find an area of campus Meek was not involved in. Meek was a Kingsmen water polo player during his first year, bass singer in both the university choir and Areté Vocal Ensemble, trainer and manager for the Knights hockey team and an employee at Veterans Resources office. Meek also planned to be in the U.S. Coast Guard.
Alumnus and U.S. Army Lt. Jeremy Jones was a friend of Meek's. Jones said Meek was a huge part of the criminal justice department and Veterans Resources office.
"You might not have known him, but he would have treated you like you were his best friend," Jones said.
Brodie sang with Meek in the Areté Vocal Ensemble and said Meek and his family had a profound impact on his life.
During the procession that transported the body of Ventura County Sheriff's Sgt. Ron Helus to the medical examiner's office, Brodie sang "Amazing Grace" as law enforcement vehicles passed by.
"I knew [Meek] loved to sing and he sung with us—I just felt like that was the best way that I could honor him," Brodie said.
Senior and U.S. Navy veteran Fernan Diamese, a friend who spent the night at the hospital with the Meek family, spoke at a chapel service Thursday before the Cal Lutheran community.
"He stood up like a hero," said Diamese, who explained that the sheriffs on scene told the family that Meek tried to save others.
Diamese, who injured his wrist trying to get others out of the club during the shooting, described Meek as "a giant teddy bear" who continually tried to protect others.
"He did a selfless act. He saved dozens of lives," Diamese said.
Senior and Marine Corps veteran Matthew Younkers said he was a friend of Meek. The two had planned on cooking food for the Nov. 12 Veterans Day Barbecue.
"I've literally never gone a day in my life without seeing a smile on Justin's face…He literally always just had the biggest smile on his face," Younkers said. "His smile lights up rooms."
The barbecue became a day to honor Meek's life, with performances of his favorite songs like George Strait's "The Cowboy Rides Away."   
Meek and his mother, U.S. Air Force veteran Laura Lynn Meek walked together in the 2018 commencement ceremony, where she received a degree in organizational leadership from the Bachelor's Degree for Professionals Program.
"According to numerous witness accounts, Justin died a HERO saving many lives with no regard for his own life…Borderline was the place where he had those two loves rolled up into one," Laura Lynn Meek said in a post on Facebook.
Numerous friends of Meek who knew him from his various roles in the Cal Lutheran community have taken to social media to express their condolences and memories of a dear friend. 
"I don't think anybody has the right words," Jones said.
A memorial to honor Meek's life will take place at the Student Union patio Nov. 14 at 5:30 p.m.
The Echo
Editorial Staff