Communication Cafe for International Students at Cal Lutheran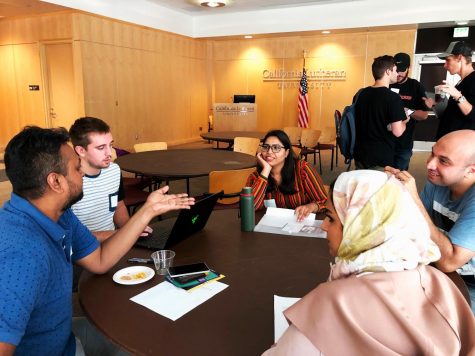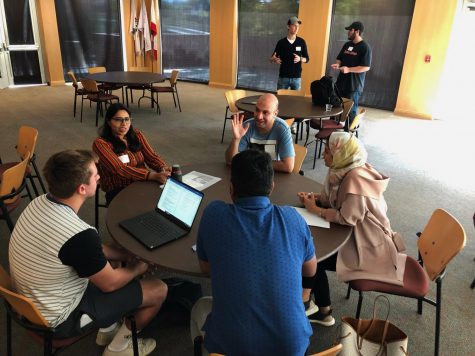 Every Tuesday afternoon September, October and November, Communication Cafe will be hosted for international students of California Lutheran University. This is a place where non-native English speakers can practice English with students who speak English as their first language, in a casual and relaxed setting.
Director of International Student Success Mary Jo Shane was concerned international students were not communicating with others in English outside of classes. Communication Cafe was established by Shane to encourage relationships, confidence and English language skills, with undergraduate student volunteers dedicating time to helping these international students. Additionally, Communication Cafe offers workshops with topics such as networking, presentation skills and interviewing.
Communication Cafe has created a diverse community of international graduate students from countries such as India, China, Germany, Norway, Japan and Turkey. Graduate student Manali Sinkar assisted at the event, and said having students from different countries gives diverse cultural perspectives. 
"I feel that everyone on the campus should be aware of the Communication Cafe because this cafe is not only helping the students, but also the volunteers. They said that it's not only that we are teaching the students, but also the students are making us learn new things… So it's like a win-win situation from both sides," Sinkar said.
Loredana Carson, academic advisor and lecturer of the MPPA departement, said the international students have great emphasis on memorization and test taking, but lack theoretical thinking, creative concepts and critical thinking as highlighted in American academics. It is mandatory to attend Communication Cafe if you are an international graduate student. 
"Before it was problematic and not setting them up for success. Now, with this Communication Cafe we do not have many complaints and a lot less students are on academic probation," Carson said.
International graduate Kala Nidhi said Communication Cafe helps her learn English words they do not use in India.
Communication Cafe also collaborates with The Writing Center as a resource for international graduate students. Workshops at The Writing Center focus on verbal, oral and written communication, as well as reading.
"Communication Cafe provides [a] friendly environment. Students, professors and volunteers… build interaction that's lacking sometimes within international students. Hint: that is the reason why it is named cafe to bring in the friendly atmosphere," Sinkar said.