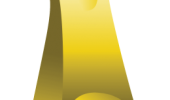 Students, alumni and people of the Thousand Oaks community gathered in the Preus-Brandt Forum on Friday, Sept. 14, for a showing of the French film "Les Femmes du sixième étage," which kicked off the sixth annual Francophone Film Festival at CLU.
The film, emotional yet with a comical twist, was set in France and centered on a work-absorbed man Jean-Louis, who was co-habiting with his neurotic wife Suzanne.
The couple hires a Spanish maid who lives on the sixth floor with other Spanish servants, and their conservative lifestyle changes. They encounter difficult obstacles between relationships and Louis becomes irritated with his wife and befriends the sassy and comical group of servants on the sixth floor. As a result, he learns that there is much more to life than business.
The entire forum was full, with some people sitting against the walls and on the floor, and attendees speaking French could be heard throughout.  The film was subtitled in English, and admission was free to the public.
"I came into this event with an open mind, but actually wasn't planning on staying the entire time.  I found myself really drawn into the movie and laughed quite a few times," said Jessica Peurifoy, a junior at California Lutheran University. "It was really enjoyable and it was interesting and fun to watch a movie in a different language."
The Francophone Film Festival wouldn't have been possible without the help of Karen Renick, professor of French in the department of languages and cultures, the department that sponsored the event. Also, a grant from the CLU Community Leaders Association helped to make the festival possible.
The French Club on campus played a big part in making sure the event ran well.  There was a booth set up in front of the theater with information and flyers about the club.
"I think the goal of the Francophone Film Festival has been to bring current French and Francophone films to CLU students, faculty, staff and the greater CLU and Thousand Oaks community.  The films are usually highly attended.  I know that this year, many of the films are very recent," said Clarice Hammett, a CLU alumna of French descent who presented the film.
This is not the first year the Francophone Film Festival has shown up on campus.  This year serves as the sixth annual.
The event has drawn many people outside of the CLU community to attend, and the festival has brought many famous and popular francophone films to campus.
"Attending this event really made me want to broaden my knowledge on the French culture.  I am grateful that CLU puts on events like this; it's important to show diversity," said Mackenzie Langford, a junior at CLU.
Hammett notes that the festival has continued to grow in popularity each year, proving that the Francophone Film Festival is claiming its spot as a staple on the CLU campus.
Lizzie Lopez
Staff Writer
Published Sept. 19, 2012