Cal Lutheran is home to rising stars Marcito, Nomie! and Randy White
California Lutheran University is home to many talented artists, singers and songwriters, who are simultaneously carrying a full course load while developing their music career, including rising stars Marcito, Nomie! and Randy White.
Marcito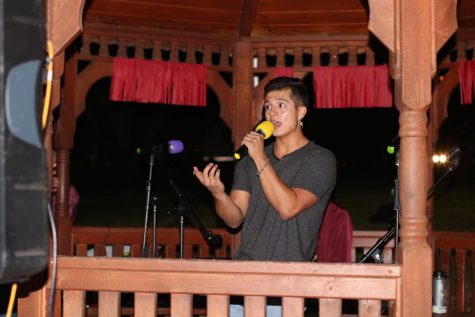 Junior Marc Anthony Quezada, also known by his stage name, Marcito, is a rap and hip-hop artist and has been making music for two years. 
"I got into music when I got to Cal Lu. Before I knew it, I was in the school's studio, recording my first song," Quezada said.
The first song Marcito released was entitled, "Hello," which can be found on all streaming platforms.  
"That really ignited my passion for music," Quezada said. 
Quezada has performed at Cal Lutheran events such as freshman orientation and Black Student Union's SoulFest. He has also performed at venues off campus such as The Guitar Merchant in West Hills and El Cid on Sunset Boulevard. 
Quezada's most recent project he has been working on is an album, entitled "Elevate," which released on April 20 on all music platforms. 
You can keepup with Marcito on social media @_iammarcit0_.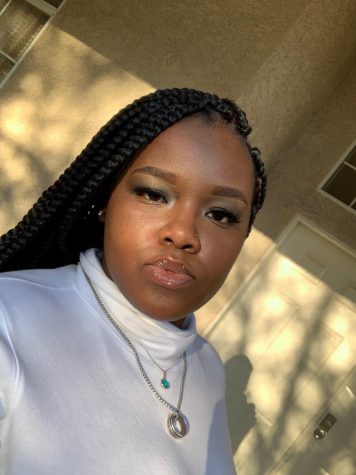 Nomie!
Maya Fleming, or Nomie! is another upcoming artist at Cal Lutheran. Her career really kick-started over the last six months. 
Fleming has performed at on campus events like SoulFest and other 'block party' events. 
She has a diverse music style, and doesn't consider herself to be an artist of one particular genre. 
"I guess I'd say my style of music is RnB, but I don't really like to box myself in," Fleming said. "Some days I'm in a gospel mood, others pop and even country and rock."
Nomie! will be featured on Marcito's upcoming album "Elevate," as well as an album called "Lost Legends," which dropped March 1. The album features a variety of artists and was executively produced by DJ CB5. 
A tour is planned with the artists featured in "Lost Legends," but the date is to be determined due to the COVID-19 pandemic. 
As for her future plans, Fleming plans to release an extended play album by the end of the year. 
"Never expect one thing from me because I strive to be well versed in music in general," Fleming said. 
Stay tuned for Nomie!'s upcoming plans by following her on social media @yoodatsnomie. 
Randy White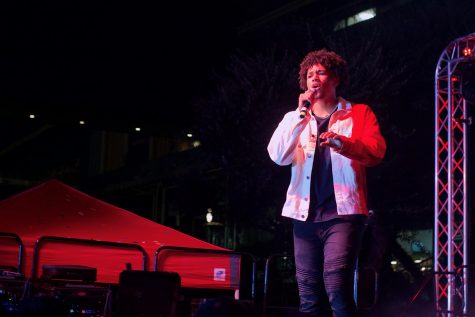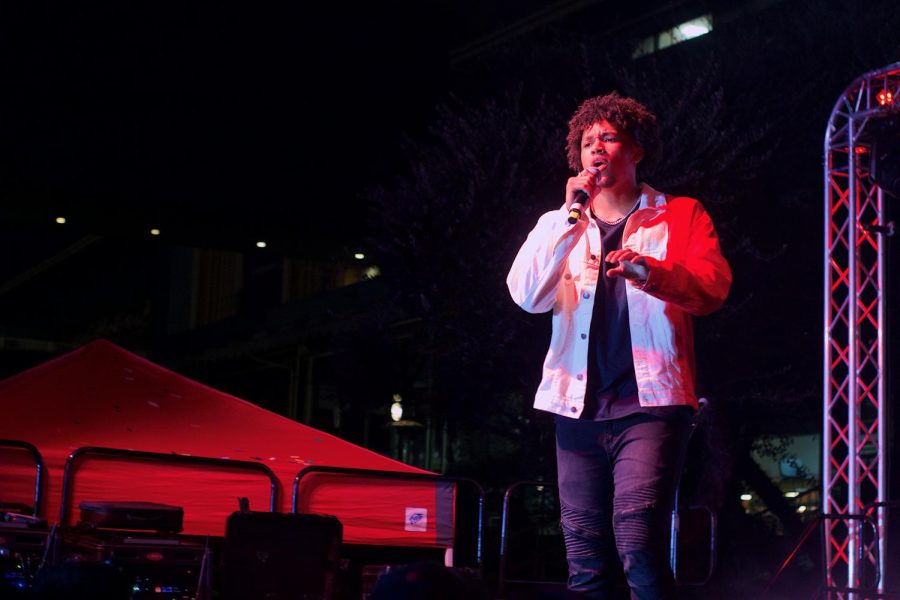 Randy White, a junior at Cal Lutheran has been surrounded by music for the entirety of his life, as he grew up in a music-orientated family. 
"My mother, sister and father all sing, so I grew up surrounded by music," White said. "I was always in choir and other singing groups in elementary school all the way through high school." 
The influence of his family's passion for music led him to create and write his own by the time he was in middle school, when his dad introduced him to making beats, White said. 
White's music spreads across a variety of styles and genres. 
"Normally, I'm an RnB and soul singer, but I've always loved trying new things," White said. 
He has released music that is Afro-fusion, island vibe, as well as rap and hip-hop. 
As a performer, White has performed everything from smaller shows at Five07 coffee shop in Thousand Oaks, to the main stage at 626 Night Market in Arcadia. 
White's first album was released on May 3, 2019, entitled "Love Jones." Since then, he has released an album with artist Leesto, called "After Night, Before Morning."
"The album has lots of late night vibes. We've been working on it for around three years now, and we are very excited for people to hear it," White said. 
To see more of Randy White's upcoming projects, be sure to follow him on his social media accounts, @10randy01 on Instagram, and @randywhitemusic on Twitter.