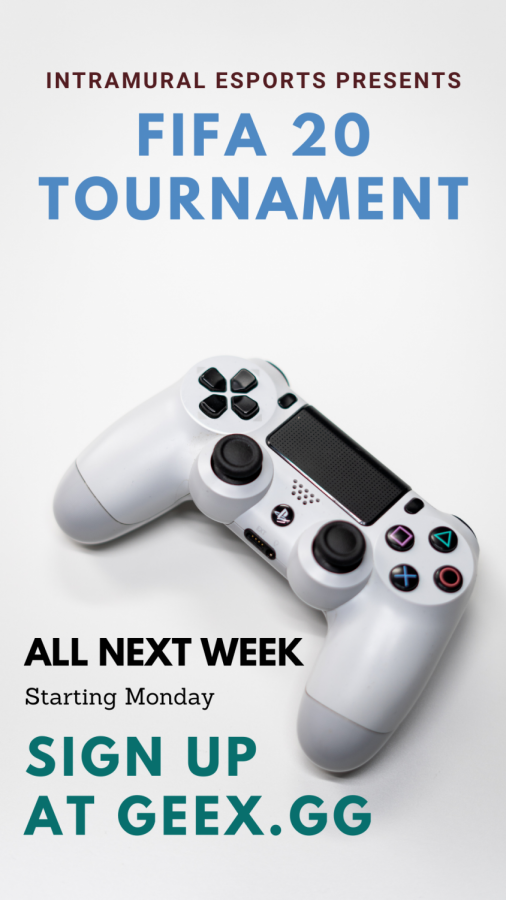 Ryan Kolter
California Lutheran University's first Esports league is slated to begin competing the week of Sept. 21. 
"Earlier this summer…I began to think about what our fall programming might look like," Coordinator of Recreational Sports and Wellness and head organizer of Esports, Ryan Kolter, said in a phone interview. "One of the biggest consequences is that students are isolated from one another…as a result you really kind of lose that social atmosphere."
Nia Bratton, Cal Lutheran junior and organizer of the new league, has been working with Cal Lutheran intramural sports for a year and kept in contact with Kolter over the summer. "We both were just talking about Esports and just kinda decided that was the best way to go," Bratton said in a phone interview.
Esports, or electronic sports, adds a more competitive component to video gaming, often competing for cash prizes or bragging rights and taking place over multi-day tournaments.
Games such as League of Legends and Call of Duty Warzone attract millions of players to high stakes tournaments where cash prizes are on the line, with events being aired over sports networks like ESPN or online streaming services such as Twitch.
In this era of social distancing, the excitement of playing and watching sports on a field or in a gymnasium has been put on hold while the NCAA, local and state governments determine how to safely return to play. In the wake of this loss of live action sports, Cal Lutheran is hoping to provide similar excitement through Esports, Kolter said.
"What we want to do with Student Life is provide some really awesome events [that] people are going to show up for and be present for," Kolter said.
Esports have become popular not only amongst Cal Lutheran's student body, but throughout Conejo Valley.
According to the Sports Academy Website, small-scale Esports leagues have existed in Thousand Oaks for years. Several leagues that play games such as Super Smash Bros. have existed in Thousand Oaks since 2014, according to the SoCal Smash Ultimate Community Facebook page.
"Obviously with what's been going on we can't really have any events," Bratton said. "Ryan [Kolter] and I were like, that's the best option, and a lot of people play Esports and I think that's a target audience that intramural sports has been missing for a while."
Kolter and Bratton plan to run a series of tournaments around four games that were voted on in a Student Life poll.
The games selected were Fifa, Madden, Super Smash Bros. Ultimate and Call of Duty: Warzone. Other potential games that were discussed included League of Legends, NBA 2K and Rocket League.
Cal Lutheran students who are interested in joining the tournament can register to play at the website geex.gg using their callutheran.edu email, and search for 'California Lutheran University' on the website, Kolter said.
The website currently has sign up sheets for the first Fifa tournament, which will remain open until Sept. 21 on either Playstation 4 or Xbox One.
"Our first game is gonna happen next week and we're gonna play a five or six day Swiss style bracket." Kolter said.
Kolter said a Swiss style bracket is when each player will play a predetermined number of rounds. Who they compete against is determined by their winning record against other players. Players with the same number of wins will be placed with each other.
The goals of the league are to eventually live stream the games on Twitch and get a computer lab at Cal Lutheran to compete against other school leagues.
Another idea the tournament coordinators may pursue is setting up a gaming network for students at Cal Lutheran interested in playing casual games with each other, where friend codes could be shared and gamers at Cal Lutheran could congregate online, Kolter said.
"I think this is the perfect time to build that organically. To get people on board, to see where that consistent community is coming from," Kolter said.
Interested players can sign up on the site or email Kolter with questions.