Regals Volleyball reunited for community Grass Volleyball Clinic
On Sept. 11, 2020, the California Lutheran University's Regals Volleyball team shared "we are BEYOND excited to announce that we will be coaching players at Grass Volleyball clinics beginning September 20!" on Twitter.
The Sept. 20 clinic drew about 20 volleyball players from 10-17 years old from the Thousand Oaks area.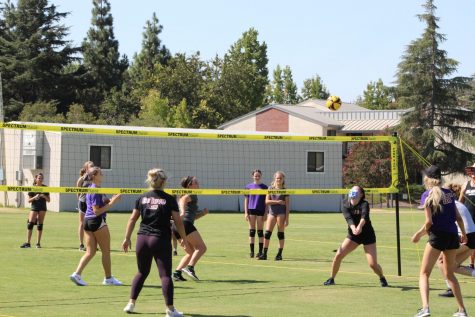 "I really love seeing all these kids come together and just be able to play," junior Regals Volleyball libero Julia Trento said.
Though the clinic was one of the first opportunities in months for the Regals to get on the court again, it had a second purpose of equal importance: raising money for recently furloughed coaching staff.
This clinic offered a way to supplement furloughed coaches' income, Regals Volleyball head coach Kellee Roesel said.
With safety on everyone's mind, the participants' parents were sent a pre-screening questionnaire asking if their child recently displayed any symptoms of COVID-19. Every participant, including coaches and players, had their temperatures taken upon arrival by an athletic trainer.
Current travel restrictions made it impossible for all of the Regals Volleyball players to attend; however, for those who were able to attend, this was their first time getting together since March.
"They're just excited to be out here coaching, touching a volleyball, and demonstrating their skills," Roesel said.
 Sophomore middle blocker Christina Williams helped run drills with the youth.
"It was really fun coming out and seeing the girls and getting to help out the community, and get people playing volleyball," Williams said.
While the volleyball team can't get back on the indoor court quite yet, these outdoor clinics are one way student-athletes can reconnect with teammates and get involved in the community.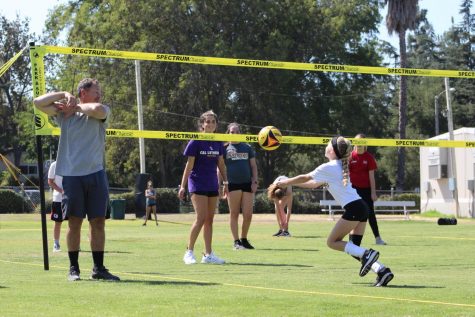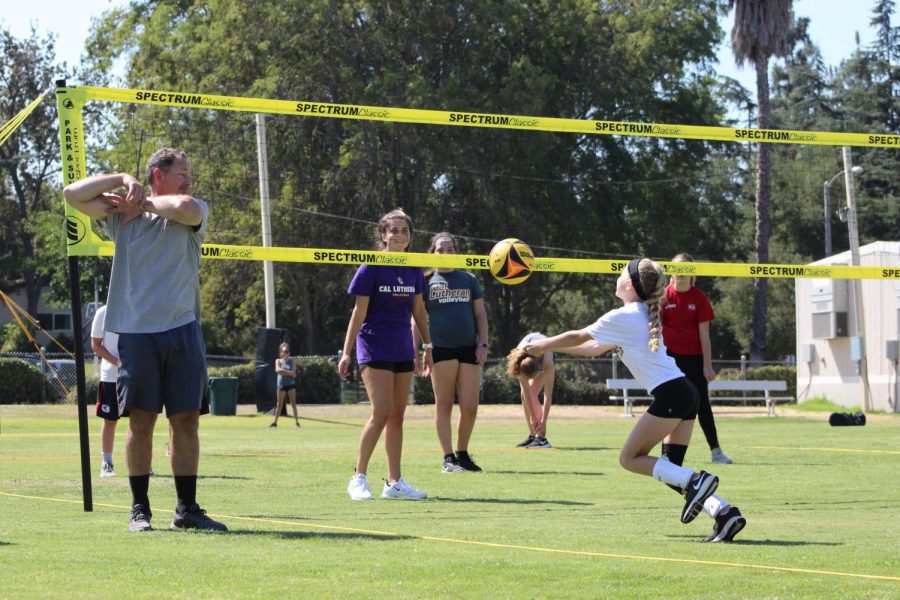 "It's really nice being able to play volleyball and get some touches, because honestly it's hard to get into a court with everything going on," Williams said.
Student-athletes are eager for the season to start once again.
"I can't wait, it's been too long without playing so we're just looking forward to it," Trento said.
It has been a year since Roesel has coached the team.
"Right now what they've [the Southern California Intercollegiate Athletic Conference] proposed is I believe we start the beginning of March and go until about the middle of April," Roesel said.
The Regals will be hosting additional clinics Oct. 11 and 25 from 9 a.m.-12 p.m.
Registration can be completed online.