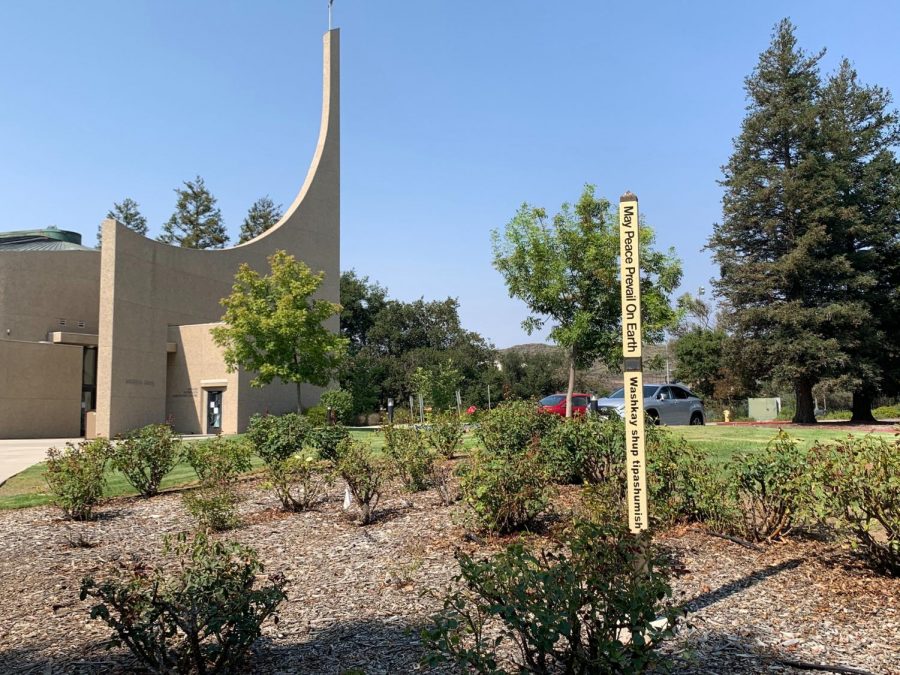 Mikayla Galaviz - Reporter
On Sept. 21, the California Lutheran University Center for Global Engagement hosted a campuswide celebration of the United Nations' International Day of Peace. Cal Lutheran's celebration was called Shaping Peace Together.
"When we think about our world and the turmoil and impact past and present histories have, [knowing history is a] really essential understanding for all of our community," Associate Provost for Global Engagement, Christina Sanchez, said. 
According to Lara Raynaud, assistant director for the Center of Global Engagement, the virtual event featured global peace seminars about the environment as a peacemaking tool and anti-racism protests across the U.S., as well as a guided meditation focusing on inner peace led by California Lutheran University Mindful Meditation Facebook Group.
Attendees were also encouraged to express their own meaning of peace through art, including poetry, music and homemade crafts.
Created in 1981 by the UN, the International Day of Peace's purpose is to remind everyone of the importance of peace and unity, which is especially important during the COVID-19 pandemic, according to their website.
Sanchez says her department's work focuses on "global awareness and understanding."
At noon Pacific Standard Time, people around the world joined together for a minute of silence.
University Pastor Rev. Scott Maxwell-Doherty led the virtual Peace Pole Ceremony and provided a reflection about the importance of peace.
Cal Lutheran's peace pole, which states "May Peace Prevail on Earth" in nine different languages including Arabic, Brail, Chinese, Chumash, Hebrew, Japanese, Norwegian, Spanish and English, has been located in front of Samuelson Chapel since 2009.
Last year, the International Day of Peace was celebrated with an in-person ceremony at the peace pole which included written affirmations, peace buttons and the disbursement of "ribbons of peace."
Due to the pandemic, Rev. Maxwell-Doherty said he wanted the event to create a similar feeling to the in-person event from the year before.
"The hope in all of that was to structure something that could get stitched together and bear some weight to the moment of this particular day and occasion and effort," Rev. Maxwell-Doherty said.
The peace pole is a reminder of the importance of unity year-round.
"The presence of that peace pole that sits in the rose garden outside of Samuelson Chapel is a pure acknowledgement for me that what's at stake is peace," Rev. Maxwell-Doherty said. "Whatever peace we live with, is a direct relationship to the capacity of humanity to love one another first and foremost."
Creating a day centered around unity was also very important for Raynaud.
"International Day of Peace reminds everybody that we can do something meaningful at our own level, which is why our program was based on the broader definition of peace," Raynaud said,
Raynaud said it is important to remember the true meaning, and ultimate goal of world peace. "In times of uncertainty, it is vital to reiterate our values and to keep our community strong and united."