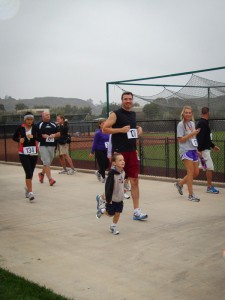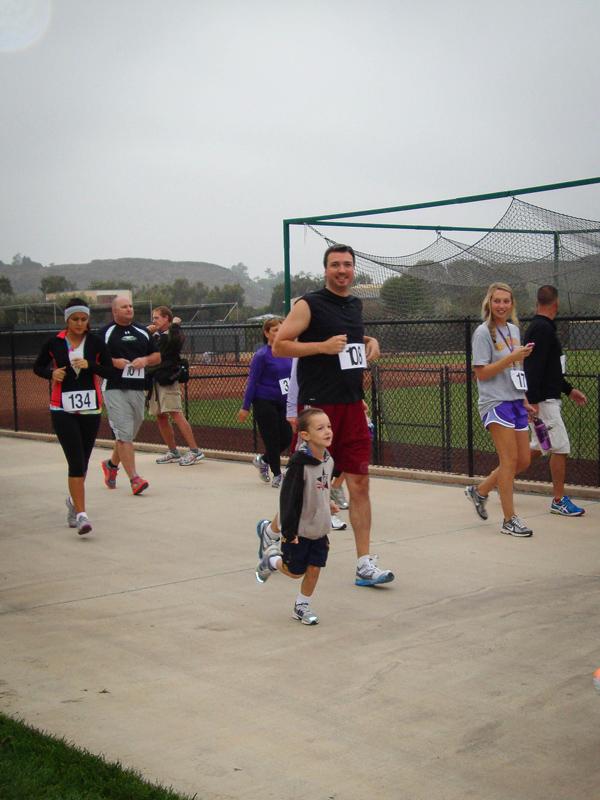 Homecoming weekend kicked off with the inaugural Loop da Lu 5K at 8:30 a.m. on Saturday, Oct. 20. Students, parents, friends, alumni and faculty lined up at the starting line with hopes of being first to cross the finish line in William Rolland Stadium.
The Loop da Lu, put on by California Lutheran University's Alumni and Parent Relations, is a 3.1 mile-long course that was designed so that the participants could run a lap, or "loop," around CLU's campus, showing them all the new additions made on campus in recent years.
From the starting line at Hutton Field, participants ran past major school landmarks such as the KCLU Radio station, Pearson Library, Samuelson Chapel, Swenson Center, Soiland Humanities Center, the Centrum Café, and finished with a lap around William Rolland Stadium.
Early registration for the event ended on Oct. 1, cost $20 and included a Nike Dri-Fit t-shirt. The first 40 CLU students who registered were able to participate for free and received a free t-shirt.
After the early registration deadline, the cost of registration increased to $25. Day-of registration was $30. All of the proceeds went to covering the cost of CLU's Homecoming weekend.
"It's been such a popular event that one of the problems we had was that we ran out of shirts. We had such a high response to the event that we weren't anticipating, so some people didn't get shirts. But it is a great problem to have. It just means we had a higher turnout than we expected," said Assistant Director of Alumni and Parent Relations Lana Clark.
With more than 184 participants competing for the finish line, the first place finisher for male and female runners each received a $100 Sport Chalet gift certificate. The most CLU-spirited runner received a gift certificate to the CLU Bookstore.
One group of freshmen roommate runners signed up together in order to bond with each other. Freshmen Jenna Malinowski, Madison Jaramillo, Sarah Robles and Ashley McCoy have all lived together in Pederson Hall since their first day at CLU.
"We wanted to do something together," said McCoy. "It's a roommate run! We will start and finish the race together."
Participants were of all types of experience levels and ages. Some woke up determined to win the race and others came with strollers in hand just to enjoy the mapped-out route and scenery.
For alumnus and current CLU Athletic Trainer Cody Owens, this was a first.
"I am pumped," said Owens. "This is my first 5K ever."
Audience members and fans were able to meet runners at different landmarks around campus and cheer them on as loud as they could, and watch them cross the finish line in Rolland Stadium.
"We hope to make this an annual event. I think with the response we've had it's obviously a popular event and we would love to keep doing it, so we hope that students and alumni will continue to sign up," said Clark.
With a great turnout for the first Loop da Lu, parents, students and alumni were able to see the CLU campus in a new and exciting way, while raising funds that go toward CLU activities.
Kristin Cameron
Staff Writer
Published Oct. 24, 2012