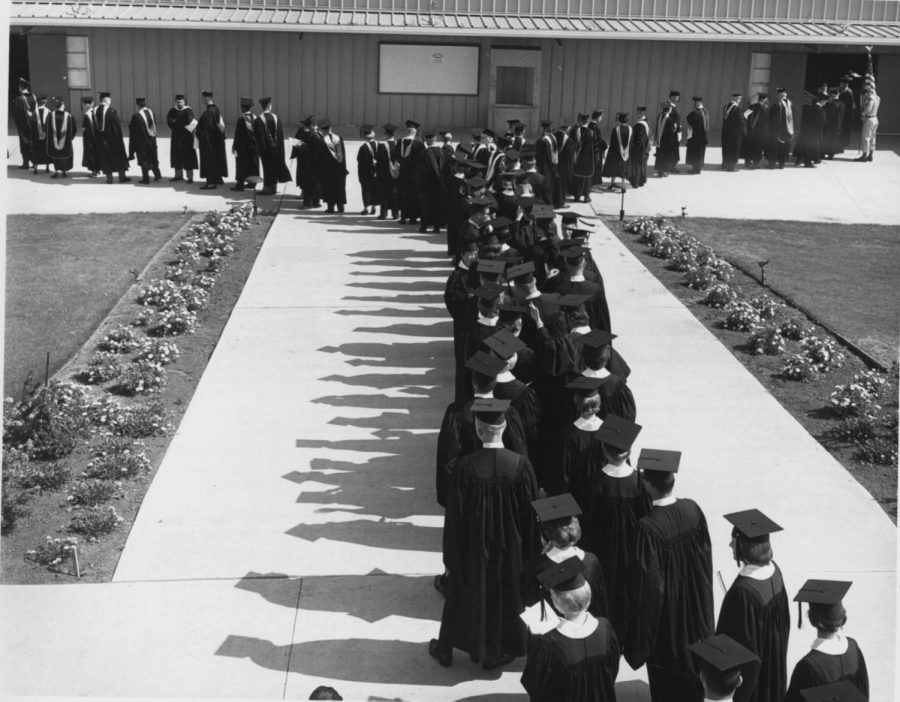 Contributed - Cal Lutheran Media Relations
California Lutheran University is nearly 60 years old and there is no single source for its documented history. 
As The Echo has covered issues of equity, diversity and inclusion at Cal Lutheran that came to the forefront of the conversation in February 2020, we've failed to connect present-day issues with context or explain the root causes. 
While some of the staff worked on an article detailing the experiences of students of color at Cal Lutheran, News and Managing Editor Lindsey Potter began a deep dive into the university's history.
Isabella Breda, editor in chief, helped organize and conduct supplementary research through interviews with alumni, some of the first professors of color, retired professors, department chairs and associate deans. 
Below is an extensive–though not exhaustive–list of inflection points, growth and change over the years at Cal Lutheran.
Editor's note: As student journalists, our primary purpose is to educate and inform. Throughout our timeline you may see a recurring theme—that students and/or faculty saw an issue on campus and worked to create change. This is a theme we highlighted as it informs how Cal Lutheran became what it is today. We welcome recommendations for changes or additions to our timeline. Please reach out to [email protected]