1981
May: Gerald Ford is awarded the Landry Medal.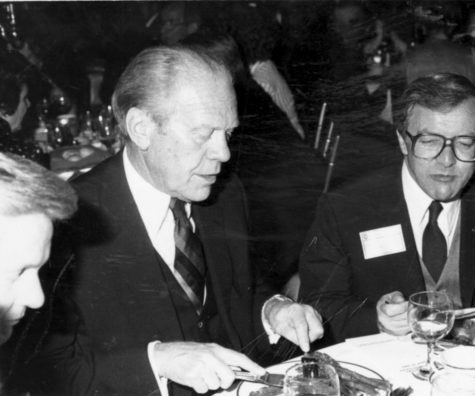 1983
Spring: Roger Staubach, quarterback of the championship Dallas Cowboys, is awarded the Landry Medal.
1984
May 10: Bob Hope receives the Landry Medal.
According to "College of Our Dreams," Bob Hope "had become acquainted with the school the year before when he was the celebrity guest at the Kim Murray Golf Classic at the North Ranch Country Club in Thousand Oaks." 
1985 
Nov. 1: California Lutheran College adds graduate schools and becomes California Lutheran University.
1988 
Feb. 14: Cal Lutheran College alumnus speaks out on his experience as a Black cop.