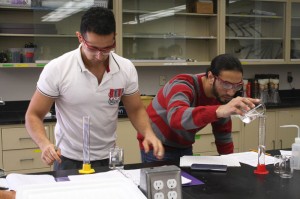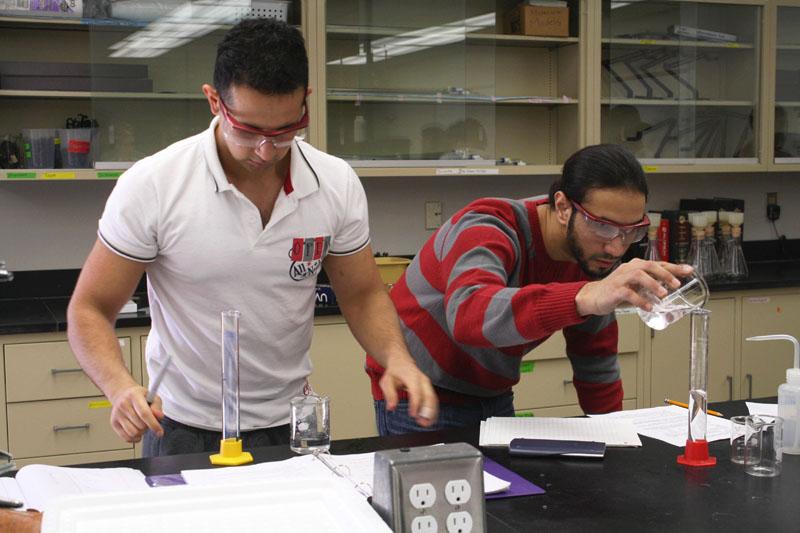 CLU's chemistry department will be able to expand its research thanks to funding from the John Stauffer Charitable Trust.
The private foundation, based in Pasadena, is giving $500,000 with the anticipation that other donors will match it to create a $1 million endowment. An anonymous donor has already given $200,000 towards this goal and it is hoped that alumni and friends of the university will contribute the rest.
Kristine Butcher, professor of chemistry at California Lutheran University, said once the endowment is fully funded, it will pay for 10 undergraduate students to conduct research each summer, enabling more research and pushing the department forward.
"The most exciting part is that it's an endowment, the research is paid for by interest earned on the fund, so we will have it in perpetuity," said Butcher in an email.
Chemistry majors Vanessa Orr and Keenan Woods are two students who conducted research in the Swenson Research Fellowship over the summer.
"It is a small department and this will help put California Lutheran University on the map for chemistry," said Orr.
Woods and Orr are excited because this grant is just for chemistry and will expand the department, allowing for more staff and research and bring recognition to CLU's chemistry program. Both have plans to complete their undergraduate studies and pursue their master's degree.
"It's a very exciting opportunity, particularly for students," said Butcher. "Undergraduate research has become something that both employers and graduate schools look for in candidates, so this will mean more opportunities after graduation from California Lutheran University."
With the job market being so competitive, the chance for students to conduct research while in school could give them the upper hand in an already highly competitive field.
The chemistry department has three professors on staff and is looking to add a fourth soon.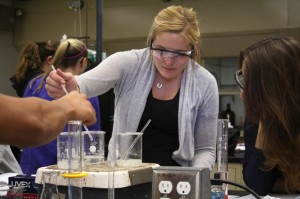 Professor Grady Hanrahan will be working with students, helping them conduct their research over the summer.
In past years, up to three students have been able to participate in summer research, but with the new funding, CLU will be able to support more students. The department would eventually like to be able to fund anybody who qualifies and wants to be a part of the program.
Funding will also help cover student expenses while traveling to share their research with students of other universities and at conventions.
Butcher also noted that this will be a good means for recruiting and hiring new faculty for the chemistry department.
Although CLU has received this grant, extra funding is always appreciated.
"We could use matching gift funds from alumni, parents, friends who would be interested in supporting research for students at California Lutheran University," said Director of Development Kristine Calara in an email.
The chemistry department has hopes to keep growing as time goes on.
If you would like to support the department, contact Calara at [email protected].
Brock Funfar
Staff Writer
Published Feb. 6, 2013