Alumnus finds success with Viddy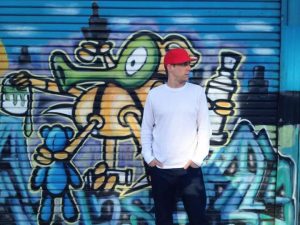 Evan White, a CLU graduate, is pushing Viddy up the ranks.
White graduated in 2006 with a bachelor's degree in communication with an emphasis in public relations. He is now the chief evangelist at Viddy, a video social media application for smart phones, which enables users to film up to 15-second clips and edit them by adding music, color filters and other effects.
Alec James, a California Lutheran University student, described Viddy as being like Instagram for videos.
You can keep your videos on Viddy, or share them to your Facebook, Twitter or Tumblr feeds. James likes Viddy because of the similarities the application has to Instagram and other programs he has on his smart phone, including the format, and how you upload and edit.
James has spent most of his time browsing other users' videos because he's still waiting on his friends to find out about the app so they can create clips of their own and share them with the world.
Viddy is a two year old, venture-financed company that has roughly 40 million users.
White began in public relations, but after 18 months at Viddy, has was promoted. He expressed excitement about working in the field of social media, but said it is not without its hardships.
"It is stressful and a lot of hard work," said White.
Viddy is currently working with celebrities such as Snoop Lion (formerly known as Snoop Dogg) and Justin Beiber. White would like to see Viddy integrate with different brands so it can become completely self-sufficient. White said he has always had an entrepreneurial mindset, but wants to stay with Viddy to see its growth throughout his career.
Jean Sandlin, a professor in CLU's communication department, thinks that Viddy is a great idea. More people have smart phones and access to bandwidth, so viewing and producing your own content is now a part of everyday life, she said. Sandlin says that technological improvements are the reason social media has such an impact on us.
White is starting a new show, similar to Tosh.0, which airs Feb. 13 on YouTube. The show will be hosted by celebrities, using Viddy videos.
Viddy is available for most smart phones and can be downloaded in the iTunes store.
Brock Funfar
Staff Writer
Published Feb. 13, 2013