Dreams of making it to The League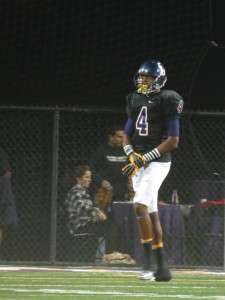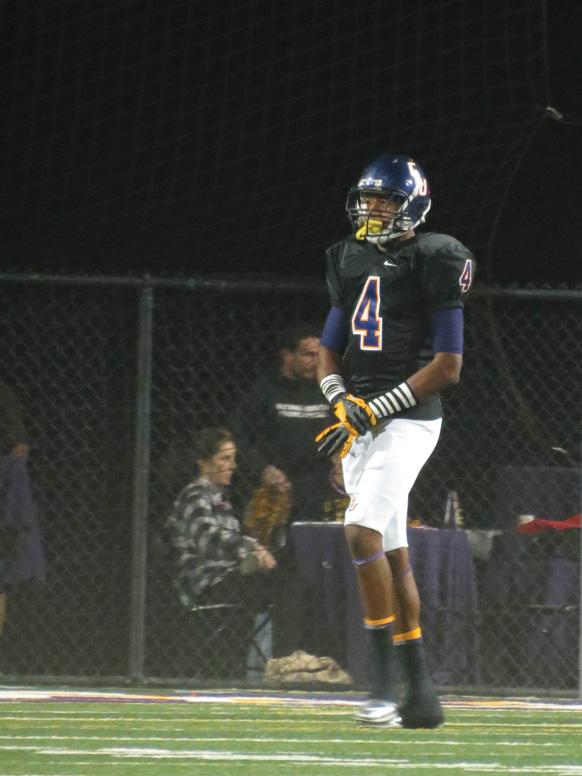 After nine NFL teams looked at him during his Pro Day in March, the 6-foot 3-inch, 210-pound Eric Rogers raised eyebrows. On April 8, Rogers was not spending his usual Monday in class, doing homework and swiping cards in the cafeteria. Instead, he was boarding a plane to spend the day at Lambeau Field, home of the Green Bay Packers.
It was a quick trip for Rogers, so he had to make every minute count. After a full health check, including a physical, blood work, heart check and urine sample, he headed to lunch, where he sat down with Edgar Bennett, the Packers' wide receiver coach.
They spent an hour and a half watching footage from Cal Lutheran's game against Linfield this season. After going through about 15 plays, the two talked about route running and how the Packers do things.
Rogers then spent some time meeting with head coach Mike McCarthy, and Ted Thompson, its general manager. The last part of his trip was spent on a tour of the Lambeau Field facilities and the Packer Hall of Fame.
Rogers has been spending his off-season workouts at Proactive Sports Performance in Westlake Village. The gym has been the training home for NFL stars such as Clay Matthews of the Packers, Antonio Cromartie of the New York Jets, Larry Fitzgerald of the Arizona Cardinals and CJ Spiller of the Buffalo Bills.
Rogers weighed in at the start of the 2012 football season at 195 pounds. After his hard work with Proactive Sports Performance in strength training, speed and agility, Rogers packed on 15 pounds. This has given him the assistance he needs in the coming weeks, as he starts two-a-days leading up to the NFL Draft.
"It is amazing to see how he has progressed. Just when you think Eric can't be any better, he surprises you and does something unbelievable like this," said James Emma, a senior linemen who played with Rogers all four years at CLU.
Although Matthews is a linebacker for the Packers, he has provided Rogers with sound advice for what is to come.
"He put in a good word for me up there and said I worked hard and that I work out with him. A couple guys when I was there say that Clay was texting them about me. And he was texting a lot of guys up in the front office. He just said to be yourself and they will like you. As long as you fit in, as long as you are a hard-working, blue-collar kind of guy, you will fit in anywhere," said Rogers.
Going into next week's draft, Rogers is trying to keep his expectations low while waiting on the news.
He has been communicating with his agent, who sees him as a very draftable prospect. If he's not drafted, Rogers plans to be recruited to camps and try out for teams.
"He is one of the hardest workers on the team. He is a leader when it comes to the end, when it gets to that crunch time, he is the one who wants the ball. He is the one going to make the big plays. He is the one you have to look out for," says Billy Livingston, freshman quarterback.
Caitlin Dimmitt
Staff Writer
Published April 24, 2013