Regals end season, bid adieu to two seniors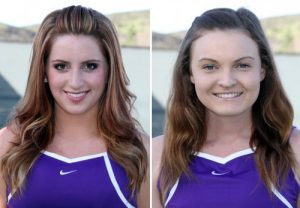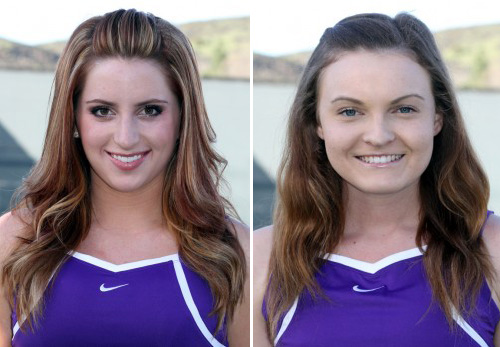 The Regal's tennis season came to an end during a tournament at the University of La Verne this past weekend. The Regals entered as the No. 7 seed and faced Pomona-Pitzer in the opening round, leading them to a 5-0 loss.
CLU next faced Chapman University in a heated game, falling 5-1 to the Panthers.
The next day, and in the final match, the team concluded the season against Caltech, where they dropped the final contest of the spring, 6-3. Cal Lutheran (5-19, 2-9 SCIAC) finished the season in eighth place.
Looking to next season, the Regals will lose two key senior players, Lauren Toohey and Carly Mouzes.
In the final match of her collegiate career, Toohey turned in a doubles victory and Mouzes capped her career off with a singles win. As seniors, they bring knowledge and wisdom to the "real world" and share the joys of their time at Cal Lutheran with others.
Lauren Toohey
The Echo: As your final matches approach, how do you feel about moving forward?
Lauren Toohey: As I enter into the final weekend of my tennis career at CLU, it's definitely bittersweet. I am excited to finish off the season strong and also sad to see it end. It has been such a privilege to play for the last four years at CLU. I will definitely use the skills I have gained in the areas of teamwork, dedication, time management and perseverance in my first post-graduate, full-time job.
TE: What advice do you have for underclassman or students who are looking to play tennis on the Regals team?
LT: My advice for underclassmen or those who are considering playing on the team is to make the most of each practice. Our practices are two hours a day, and I cannot stress how important it is to be focused for the entirety of those two hours. Also, I would suggest playing multiple times a week in the off-season and developing a workout routine so that you will be in good shape for season.
TE: What is your favorite memory from this season?
LT: My favorite memory from this season was during our spring break trip to Portland, Ore. One of the nights, we drew names out of a hat and had to give our best impression of how that person acts on or off the court. The best was the coaches' interpretation of us. Definitely a lot of great laughs that night.
Carly Mouzes
The Echo: Do you see yourself pursuing tennis after university?
Carly Mouzes: Yes, I plan on joining a USTA. (United States Tennis Association) league after graduation, just to keep tennis a part of my repertoire and routine.
TE: Have you enjoyed your experience on Cal Lutheran's tennis team?
CM: I have absolutely enjoyed playing on the team for all four years. Some of my favorite memories are with the team and all our funny business.
TE: How has being on the team enhanced your college experience?
CM: Playing tennis at CLU has provided a privilege that I'm genuinely grateful for. I couldn't imagine it any other way.
TE: Do you have any advice for underclassman or new students wanting to pursue tennis at CLU?
CM: I would advise underclassman to play tournaments and matches. It helps to focus both on physical fitness and mental toughness. College tennis is definitely a step up from high school and preparing early can only benefit you.
Abby Sturgeon
Staff Writer
Published May 8, 2013