McCambridge reflects on four years of development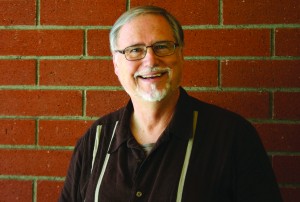 To the California Lutheran Class of 2013
Five years ago I had the opportunity of addressing incoming freshmen eager to start their CLU journey. I asked them to visualize the faculty sitting at tables where professors were inviting students to sit and have conversations about expanding their knowledge of self, others, and the world around them.  I then challenged them to form working relationships with the faculty to deepen this on-going conversation.
Even though I did not have the honor of addressing you, I believe you too received that invitation to sit with professors and have those conversations resulting in your attending meaningful classes, pursuing relevant projects and research studies, and participating in a wide variety of curricular and co-curricular activities, all of which deepened your understanding of academic content and its application, self and others, and how one lives and serves in a diverse world.
These experiences supported you in finding your voice allowing you to articulately present your content understanding and application through projects, research, and service.
You created a framework for future academic, social, and ethical action.  This framework is surrounded by an energy radiating from the "soon to be graduated" of the class of 2013.  This energy force is fueling opportunities to make a difference in this challenging, sometimes uncertain world.
It is your time to shine class of 2013. Godspeed as your new journey begins.
Michael McCambridge