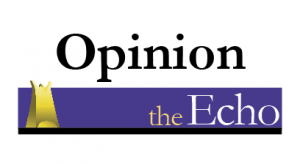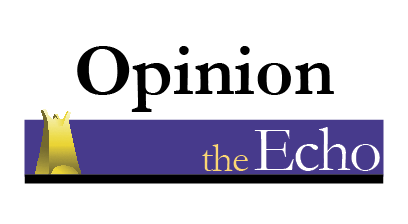 On June 30, 2013, Russian President Vladimir Putin passed a law that banned propaganda of nontraditional sexual relations. The law limits the rights of the country's gay population. Several boycotts and protests have already taken place, as well as celebrities and athletes refusing to take part in the Sochi 2014 Winter Olympics because of this regulation.
Many celebrities have decided to protest against the law. According to The Guardian, artists such as the Bloodhound Gang, Madonna and Lady Gaga have spoken out against Russia's recent anti-gay legislation. This also includes recording artist Cher who has declined to perform at the Winter Olympics.
Some athletes wishing to compete in the winter games are also concerned with the recent change. According to the Huffington Post, Olympic Skater Sasha Cohen said, "The choices that are being made right now with the Sochi games are really sad and disrespectful to the athletes. We're all athletes; there should be no one who has to hide who they are."
The Huffington Post also  reported that internationally-known figure skater Johnny Weir stated that he was willing to be arrested at the games if that's what it would take "for people to pay attention and for people to lobby against this law."
"Would the Olympics be in Saudi Arabia, in Palestine, in Pyongyang, North Korea, on Mars, I would go because that's what I'm trained to do and that's what I've devoted my life to," Weir said in an interview with CBS.
Weir explained that he would not be driven away from the Olympics because of the new law.
Several students at California Lutheran University, including myself, have reacted negatively to the new propaganda law.
"I think that the laws that are currently being passed in Russia are an insult to anyone who believes in human rights. We are already watching a snowball effect beginning to occur and I am incredibly disappointed that larger countries are turning their backs to what is happening," senior Nicole Kolb, Vice President of the Bisexuals, Gays, Lesbians and Allies for Diversity club at CLU, said.
Kolb said that she feels that "Russia is trying to create a scapegoat" or a mask to hide the bigger problems within the interior of the country.
"It breaks my heart knowing that the law has been accepted by a vast majority of the Russian population. In the long run, the law will setback Russia as a whole. If the Russian government is willing to ban all public displays of homosexuality, who knows what will be next," Treasurer of the BGLAD club at CLU, sophomore Jamell Dorton, said.
Gregory Freeland, who has a doctorate degree from University of California, Santa Barbara and is the Chair of the Political Science department, had a different perspective on the conflict.
"Given the social, cultural, and political adjustments and changes in the 21st century, I think Russia and Putin are still settled in Cold War politics and Nationalist cultural attitudes of intolerance," Freeland said.
President Obama played a major role in the important controversial topic. According to the Huffington Post, President Obama recently went on the record to say that he has no patience for LGBT discrimination taking place in Russia.
In response to all of the conflictions Russia has had due to this law, Russia's government desperately sought a way out of the clutter. The government assured that the controversial anti-gay law, which has triggered protests in many countries, will not affect athletes or spectators attending next year's Sochi Winter Olympics, according to the Huffington Post.
I believe that the law is not only unnecessary, but insulting. The reasoning behind Putin's actions is still unclear. Anyone should be able to show who they really are.
I strongly feel that the discrimination of these people will only reunite them as they fight for their well-deserved rights. Regardless of what Putin implies now, the law will probably change soon. Many countries, including the United States are undergoing this human rights transformation.
It is only a matter of time before more countries join in this human rights battle.
Janella Caravetta
Staff Writer
Published Sept. 25, 2013