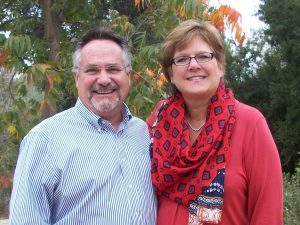 Where is a better place to take a date than Kingsmen Park?
With the changing leaves of fall, flowing streams and occasional butterflies roaming about, a feeling of love floating seems to surround California Lutheran University.
The idea of a college sweetheart is not uncommon at CLU. Students have been meeting their significant others here for decades, creating a legacy of romance that some covet and others run from.
From short and sweet CLU Compliments by anonymous admirers on Facebook to more intellectual classroom discussions, college seems like an environment that may give just enough of a glimpse to reveal the kind of person someone is, which is all it can take to start a conversation that leads to a happy ending.
"The person sitting next to you in class could be, like, the one," said freshman Zack Card. "That's scary."
Card believes the entire concept of meeting someone to spend the rest of his life with is too far off to consider.
"It's nerve-wracking," Card said.
Students' first thoughts may rarely jump to marriage when they start dating classmates or peers. College is sometimes stereotyped as a place to have fun and play the field.
But, somewhere along the line, falling for someone special may become inevitable.
Former CLU student Håvard Aschim was focused on the college experience when classmate Jessica Armacost entered his life.
"I was in college, it was all fun and then, you know, one thing leads to another and you get more serious and you can take that relationship to the next step," Aschim said. "Then you have been together for awhile, then you get engaged and then you get married. It just falls in place."
Aschim and Armacost met on the soccer field during tryouts in 2000.
Later, on a trip to Oregon, they sat on the plane together and sparked a conversation. Seven years later, they were married.
"The close environment, smaller campus definitely helps you find the right one," Aschim said.
Marriages have taken place between alumni who did not know each other as undergraduates. Remember Kingsmen and Regals, impress your peers now; you might make a connection later on.
Sophomores Emily Engler and Cameron Piwarski have been dating for the past seven months.
The two met freshman year on the Telios trip, a leadership orientation program held by CLU, but did not start dating until spring 2013.
Engler went on to explain how it is inevitable running into someone again across campus.
"You're going to run into the same people more often," Engler said.
Seeing someone new at a party and never catching a name can be solved by the probability of having a class together or seeing them at the cafeteria.
From past to present, CLU has played a major role in campus Pastors Scott and Melissa Maxwell-Doherty's lives.
Their romance began in 1974, during their time as students. The couple shared their first kiss at CLU on the north side of Alumni Hall.
"There's probably no time in your life, at least in the United States, that you're going to be around as many people that are in your peer group as your undergraduate years," Melissa Maxwell-Doherty said.
While getting a degree, love is likely not to be on a student's mind. However,  whether in the classroom, on the field, at the library, or on the Telios trip, there are many opportunities to meet other people in your age group.
Keep these connections in mind when browsing weddings on Pinterest. That special someone might be sitting next to you in class.