The start of something new
Senior Louie DeMetre, a communication major with an emphasis in marketing, has the ambitious goal to launch California Lutheran University's first student e-magazine by the beginning of the spring 2015 semester.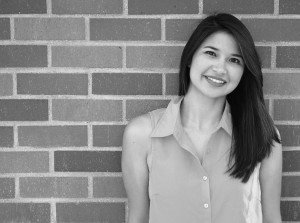 The purpose of the magazine is to create an avenue for students to write about what interests them, according to DeMetre.
"What if we had another outlet on campus where freelance writers could publish their work, and keep writing and do stuff that interests them. Write about music or fashion. Kind of the magazine types of sections," DeMetre said.
DeMetre said the idea occurred to her while she was studying abroad. One of her roommates worked for the online magazine, HerCampus, a female oriented online magazine that discusses everything from careers to beauty.
The idea of the HerCampus magazine helped spark DeMetre's idea to create an e-magazine for Cal Lutheran. "It got the basis to get my idea rolling," DeMetre said.
"I thought it [an e-magazine] would have more freedom if it was an independent magazine."
Instead of focusing on a feminine perspective of college, DeMetre wants to involve all types of students, and encompass different interests in the e-magazine.
"I want to cater to people who just have a lot of different interests, who enjoy writing and want to get it out there," DeMetre said.
DeMetre knows this project will be challenging and a lot of work.
"It's really ambitious. It's kind of crazy actually," DeMetre said.
She has a long list of hurdles to jump before the e-magazine will become a reality. DeMetre said starting a club on campus, finding a few staff members, finding plenty of interested freelance writers, as well as writing a contract to differentiate the e-magazine from The Echo are just a few of the initial obstacles.
"I'm going to write a contract for student government to distinguish between an e-magazine and The Echo just because I feel like it's really important and I don't want to step on anyone's toes," DeMetre said.
DeMetre might be treading carefully on this unbroken ground, but the Editor in Chief of The Echo Alesandria Posada said she is not concerned by the possibility of more competition.
Posada said she admires DeMetre's determination to take on this huge project, and she wishes her luck.
"I think its nice that we're getting the word out, and I think that shows The Echo's standpoint that we don't view her as competition, but we're kind of helping her," Posada said.
There are others rooting for DeMetre to succeed in her endeavor to create this e-magazine. Dr. Jean Sandlin of the communication department was the first faculty member that DeMetre told about her idea.
"I think any opportunity for students to increase their writing occasions is good," Sandlin said.
Sandlin's only concern for the e-magazine is to make sure the magazine maintains a high quality standard.
"I would encourage them to continue seeking out excellence, so that whatever shows up on the web of their work is going to be a good indicator for a potential employer to hire them," Sandlin said.
So far, DeMetre has about 10 students on board with the e-magazine.
If interested in participating in the creation of the e-magazine or becoming a writer for the e-magazine, contact Louie DeMetre at: [email protected].
Julie Griffin
Staff Writer
Published September 24, 2014