On Sept. 26, California Lutheran University's Samuelson Chapel resonated with the sounds of horns, woodwinds and a piano. Faculty Wind Quintet performed three pieces, all titled "Sextet." Francis Poulenc and Ludwig Thuille wrote the pieces. The group also premiered a sextet composed by Cal Lutheran's very own director of Music Production program Mark Spraggins.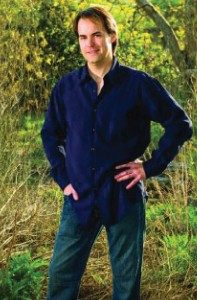 The Faculty Wind Quintet consists of clarinetist Dan Geeting, flautist Niccole Modell, oboist Fred Beerstein, bassoonist Eric Johnson-Tamai and French hornist Jon Titmus. Pianist Eric Kinsley joined them for the sextet pieces. However, Spraggins filled in on piano for his composition.
"I don't perform here that often but this particular piece by the time I composed it ["Sextet"] I knew it well enough that with a little practice myself I could do it," Spraggins said.
Overall, the performance was very well received, which is impressive since the sextet managed to pack the chapel with students, faculty and community members.
"We do not pay for advertising, we just do what we do around the campus and rely on what the local newspapers will put in at their discretion," Geeting said.
Except for the composition by Thuille, the style was based in the contemporary styling of 20th century composers.
"It was very interesting. There are some unusual sounds like pitch bends and kind of unusual tones," Modell said. "So it was very characteristic stuff of a contemporary composer, not what you would from like Bach or Beethoven, definitely modern."
With the Pulenc piece on the group's program, a piece that Spraggins referred to as "the best piece for a sextet," Spraggins had high standards to live up to. Given that this was Spraggins' first attempt to compose for a standard sextet, this raised the bar to an even higher level. Spraggins feels as if he'd succeeded in doing so.
"I think as far as instrumental pieces, I think this is my best instrumental piece," Spraggins said.
The creation of this piece required Spraggins to approach composing from his own perspective if it was going to stack up to the other listed compositions to be played that evening.
"[The composing process of] this particular piece began with a lot of improvisation on the piano and it pretty much flowed from there," Spraggins said.
Spraggins cites early 20th century composers like Igor Stravinsky and soundtrack composers such as Philip Glass and Elmer Bernstein as massive influences on this piece as well as his composing style in general.
The Bernstein influence is especially heavy as Spraggins points out an unintentional homage to the soundtrack to the first scene in "The Magnificent Seven," which was composed by Bernstein. However, the large part of the composition was a product of Spraggins. Most of his influences lay beneath the surface of his piece.
"A lot of stuff was still in my head kind of swirling around," Spraggins said. "A lot of it's probably just me, a mesh of all the things I've experienced, all the music I've heard and beyond that, other things that influence me. But there are a few little things that poked out that I could clearly identify as an influence."
Since Spraggins was teaching a film music class at Cal Lutheran while he was composing the sextet, he found the influence of film music hard to shake.
"If I'm working on a piece like this, the last thing that I want to do is listen to music because I don't want anything to infect the piece or being too influential," Spraggins said. "So I try really hard not to listen to music, but if I'm teaching a class with music it's impossible."
During the compositional process, Spraggins kept the audience in mind while creating a song that he would also greatly enjoy, which is rarely seen among modern day composers.
"It is about the process for a lot of composers, but the end result is just very ugly music that nobody ever wants to listen to and if they don't get the scheme for how it's created then it's pretty meaningless," Spraggins said. "So I was trying to avoid doing that sort of thing because I want people to like my music."
This was not the first Spraggins piece that has been premiered at the university. Several years ago there was a piece that premiered where the performers were dispersed throughout the audience and balcony of Samuelson Chapel for the entirety of the piece.
"It gives the audience a different type of perspective because they're kind of in the middle of the piece rather than having this detachment from the performers, so it's a very different, more inclusive experience," Spraggins said. "I always thought that was more meaningful."
The Faculty Wind Quintet is considering going on a small tour in the future, but in the meantime, Spraggins will continue to compose music.
"This is my best work, probably my next one will be my best work," Spraggins said. "It kind of goes like that."
Christophe Bassett
Staff Writer
Published October 8, 2014