Sharing the Nobel Peace Prize
We all know the story of Malala Yousafzai. The extremely brave girl who was shot in the head by the Taliban for having the audacity to believe that girls also have the right to an education and for expressing these beliefs in public. When Malala Yousafzai was awarded the Nobel Peace Prize on October 10th, 2014, she became the youngest recipient of the Nobel Peace Prize in history.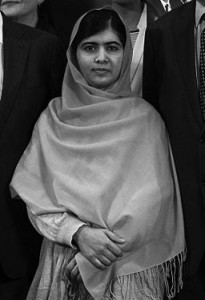 She shares the award with Kailash Satyarthi, a children's rights activist from India. Satyarthi has dedicated his life to fight for the rights of children, focusing especially on the fight to end Child Servitude. According to his website, he has led the rescue of over 78,500 child slaves and developed a successful model for their education and rehabilitation.
There is a great message in Yousafzai and Satyarthi sharing the Nobel Peace Prize. They are from two different countries that have a troubled relationship, historically and currently. They are of different religions, but they have both showed us the importance of fighting for oppressed children. They have demonstrated that our differences are what unites us as a people, and that different ideas and beliefs can come together to fight for a common goal.
"The Nobel Committee regards it as an important point for a Hindu and a Muslim, an Indian and a Pakistani, to join in a common struggle for education and against extremism", said the Nobel Committee in their press release.
Yousafzai was asked in an interview with John Stewart on "The Daily Show" what she would do if she was confronted again by a member of the Taliban.
"I'll tell him how important education is and that I even want education for your children as well. I'll tell him, 'That's what I want to tell you; now do what you want," Yousafzai said.
This is why we love Yousafzai and why she received the Nobel Peace Prize. She did not receive the prize because she survived an attack by the Taliban. She did not receive the prize because she spoke in front of the United Nations about the importance of universal access to education for everyone. She won the Nobel Peace Prize because she is our new symbol of hope.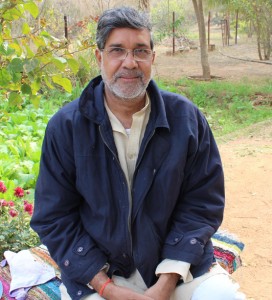 Yousafzai demonstrates endless courage, determination, humility and forgiveness. She is a flicker of light in a world that can sometimes seem eternally dark. Because, at this point, her significance to education rights is mostly symbolic, it was a smart move by the Nobel Committee to have her share the award with someone who has changed the lives of tens of thousands of children.
"As an analytical thinker, he made the issue of child labor a human rights issue, not a welfare matter or a charitable cause. He has established that child labor is responsible for the perpetuation of poverty, unemployment, illiteracy, population increase and many other social evils. He has also played an important role in linking the fight against child labor with the efforts for achieving 'Education for All', Satyarthi's website reads.
This shows us that Yousafzai and Satyarthi, despite all their differences, are essentially fighting the same cause.
Yousafzai has admirers from all over the world, Cal Lutheran's campus is no exception.
"Ms. Yousafzai embodies all that is courageous and heroic about the global feminist movement. The Nobel Peace Prize could not go to a more deserving young leader", said Dr. Adina Nack, professor of sociology, gender and women's studies at Cal Lutheran.
Karl Kleppe
Published October 22, 2014