Keep calm and study abroad
Imagine taking classes in a palace, studying in the same place as J.R.R. Tolkien, living on a cruise ship for months or walking by opera houses, cathedrals and more on your way to class each day. California Lutheran University students who study abroad have enjoyed these experiences and more in their time away from school.
"This is something that CLU supports here. [Cal Lutheran is] interested in helping students become global citizens in this aspect," said Assistant Director of the Cal Lutheran Study Abroad Center Stephanie Sullivan. Cal Lutheran heavily emphasizes the importance of study abroad among its students. They have a large study abroad office, which is able to help any student who is even considering the idea.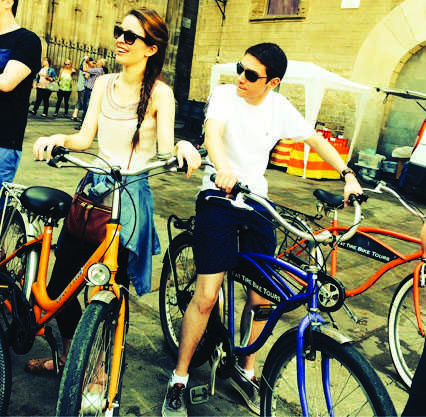 "At Oxford and in my travel classes, I had the opportunity to study many different disciplines including Shakespearean Theater, the works of C.S. Lewis, Postmodernist Thought, Literature and Cinema Production, so my worldview really grew," said Michael Berquist, who is currently participating in Cal Lutheran's Oxford program, in an email interview.
Studying abroad holds a unique and personal experience for each student. The world is full of possibilities for every major and minor.
"I picked Sevilla because it is a beautiful city that has a lot of art and culture (including cathedrals, palaces, museums, flamenco dance) to offer and I have always been interested in learning more about Spain. Also, I wanted to be in a city of Spanish speakers," said Camille Haakanson, a Spanish major currently studying abroad in Spain, in an email interview.
Studying abroad can hold value for students of all majors, not just those studying a foreign language. There are plenty of programs in English speaking countries and programs in non-English speaking countries that are taught in English. Though language can be an enormous benefit in studying abroad, it does not have to be a limiting factor.
"I am an Elementary Education major and German minor, so I wanted to go to a German speaking country," said Holland LaRoche, who is studying in Vienna, Austria, in an email interview. "The program I chose has an internship where I am teaching English to first and third graders in an Austrian Elementary School."
LaRoche's school is in an old palace in Vienna. Every day she gets to walk up extravagant marble steps to her classrooms and learn in rooms with glided walls and ceiling art.
In addition to experiencing a new place, many students are given the opportunity to travel more extensively.
"Balliol was by far the highlight. Oxford has an entirely unique academia experience that is amazing," junior Savannah Robinson said in an email. "In our other travels, it's hard not to be fascinated by the history in each city. Every one is so different and beautiful in their own way."
Most European countries are much smaller than the United States, which makes traveling around less difficult.
"It's definitely given me a travel bug. I am already planning my next trip out here because I don't think I could stand being away for more than a year, and even that's too long," said Kevlyn Holmes, a current participant in the Cal Lutheran Oxford program in an email interview.
In the Oxford program, students study in England for one month, then travel to Rome and Paris, ending their time abroad with a two week cruise around the Mediterranean.
Cal Lutheran even offers smaller travel seminars for students without as much flexibility to study abroad. This year, the seminars are in Barcelona and Cuba and happen right after the end of spring semester.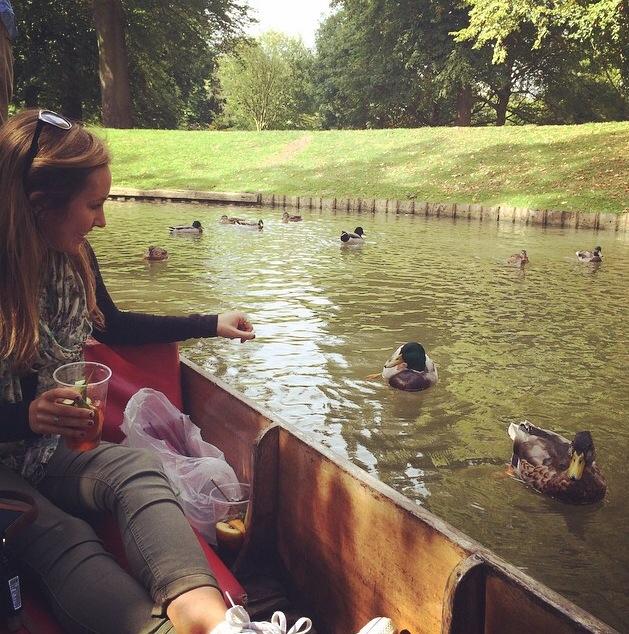 "My favorite part of being in the Oxford program is being able to interact and discuss ideas with scholars who contributed so much to their field of study," said Chris Otmar who is currently in Cal Lutheran's Oxford program.
Studying abroad can seem intimidating at first, so students are encouraged to check in with the study abroad center, particularly if they are unsure about where to go and how to go about studying in another country.
"Really the best thing that they can do is come into the office," Sullivan said. She explains that coming into the office is the best way to begin the entire process of studying abroad.
The earlier students can start this process, the better position they are in.
"Planning ahead helps. It gives you a lot more options. But even if you're not there's still definitely ways to make it work," said Katie Perkins, the programs coordinator for the Cal Lutheran study abroad center.
Students can visit the center at any time during typical office hours and can also attend information sessions at the center every day at 2:30 p.m.
"Stop reading this and go to the study abroad office," Berquist said. "Adventure is calling!"
Allie Leslie
Staff Writer
Published October 29, 2014