'Nightcrawler' feels almost too real
Evan's Angle: Movie Review by Evan Engel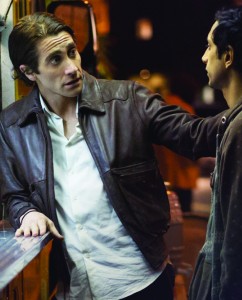 Packed with nail biting scenes and one seriously riddled main character, "Nightcrawler" may just satisfy your need for a thrilling escape. The film's writer and director, Dan Gilroy, presents a societal statement that will leave you wondering this: What are news stations really after?
Artistically creepy, "Nightcrawler" has a way of immediately drawing you into its shady, mysterious world. After larcenist Louis Bloom (Jake Gyllenhaal) decides to stop selling stolen industrial goods to scrap yard owners, he drives by a car crash that has just occurred. He pulls over and is immediately drawn in to the policemen helping the victim out of the burning car. Right after, a van pulls up with two cameramen trying to document the event. Once they have solid footage, Bloom learns that they'll make a quick buck by selling the footage to the highest bidding news station. This sparks an innate passion in Lou that he never knew about.
Buying a cheap camcorder and police radio scanner, Lou sets off on his mission during a night in which he stumbles upon another accident. He sneaks past security and police to get a close up of the victim being treated. After leaving the site, he takes his footage to a local news station where he presents it to the morning news director, Nina Romina (Rene Russo). Skeptical at first, yet honestly intrigued at the footage, Nina agrees to keep seeing his work since she knows the attention her station will receive from it.
From then on, Bloom picks up a natural skill for arriving on the scene first and framing the shot professionally. He even hires an intern, Rick (Riz Ahmed), who is desperate enough to work for $30 a night. Together, they start capturing graphic clips that show up on the news each morning. We start seeing the underlying force that is driving Bloom's passion for more – other people's tragic set backs.
A uniquely twisted relationship begins to develop between Nina and Lou. Since Nina's station has low ratings each night, she takes delight in each clip Lou brings her. Seeming unapparent at first, the two of them share an eerie, disturbing love for other people's anguish. For them, it means more business. Eventually, though, its sinister roots begin to show.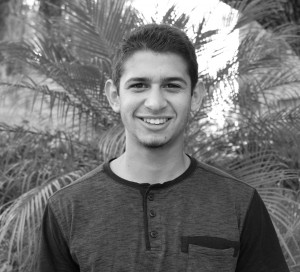 The manner of Gyllenhaal's presentation keeps you grasped in his magnetic delivery of each line. Even when Gilroy presents long, drawn out scenes of exposition, Gyllenhaal's performance keeps you enthralled in the moment. His eyes remain wide open as he speaks with such distinct clarity.
While we don't get too much backstory from Gilroy's anti-hero we instead get a seamlessly detached presentation on news production – perhaps too detached.
The title of the film, "Nightcrawler," proves its creative name after witnessing Bloom creep into a house where a murder has just occurred. Once he waits for the murderers to leave, he prowls his way through the dark driveway like a predator looking for its dinner. And, in this scenario, the predator discovers a 5-star gourmet meal with the footage he gets inside the house.
The real mastermind behind the camera, cinematographer Robert Elswit, conveys the story in one of the most creative ways I've seen recently. His shots are slick and never faltering with each frame focus and light he presents. Together with Gilroy, they film scenes not only through the lens of their camera, but through Lou and Rick's cameras as well. For instance, when Lou and Rick are awaiting a scene to happen with their cameras ready, Elswit's shots consist of blurring the actual image we're suppose to see in one third of the frame while keeping Lou's camera monitor in perfect focus in the opposite third. This sequence deserves the highest praise because of its ability to literally place you in the movie. It almost feels too real at times.
Beside its unorthodox score (which James Newton Howard produced) and lack of story development (it's not a solid plot, but more like a never ending chain of events), the film still provides an invaluable perspective on news. Was it excessively amplified? Sure, but any movie trying to make a point is. In essence, Gilroy truly makes you wonder about how much of the news we see is real, and how much is possibly staged.
Star Ranking: Evan gave 'Nightcrawler' four out of five possible stars.
Evan Engel
Published November 5, 2014