Water polo treads its way to victory
Kingsmen Water Polo
The Kingsmen were able to earn a berth in the SCIAC postseason tournament with a victory over Pomona-Pitzer on their Senior Day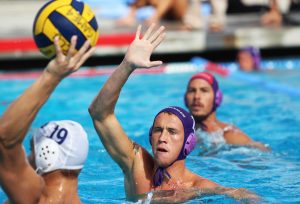 The Kingsmen water polo team said goodbye to six seniors on Nov. 15 as they faced off against the Pomona-Pitzer Sagehens. Goalie Jesse Owen, attacker Mike Potter, attacker Nathan Ortega, center Asante Sefa-Boakye, attacker Mike Arteaga and utility Zach Graper were able to lead the Kingsmen to victory in their last SCIAC match of the season by winning 9-7 over the Sagehens.
Potter said he will appreciate the times he spent playing water polo at California Lutheran University long after he leaves.
"It's been a great learning experience, I have learned what it's like to be on a team and all that comes with it. I have met some lifelong friends in this squad," Potter said.
Head Coach Craig Rond said that while he is happy with the senior day victory, seeing all his seniors leave is tough.
"It's a bittersweet day for me. I am always very proud of the accomplishments of the seniors but hate to see them go because by then they are usually such a fabric of the program," Rond said.
This group of seniors set a foundation the water polo program will use moving forward and was a great example for the underclassmen that played with them.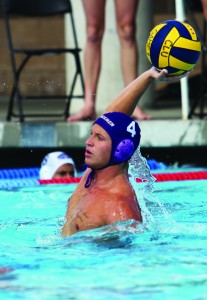 "They have been the epitome of perseverance and hard work," Rond said. On Saturday there was evidence of that work ethic as the Kingsmen were able to grind out a victory.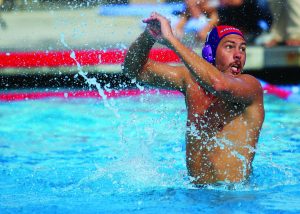 The seniors got the ball rolling at the beginning of the game as Sefa-Boakye got the Kingsmen on the board first. Graper followed that up with a goal of his own before Sefa-Boakye put in another goal to put the Kingsmen up 3-0 in the opening period.
Junior attackers Shea Craig and AJ Franklin and Freshman center Ryan Moguel also tallied goals to put the Kingsmen up 6-0. On his senior day Owen stepped up at the goalie position and shut out the Sagehens early on.
The Sagehens were able to get some momentum going in the second period but Ortega and Craig were able to score to put the Kingsmen up 8-4. The third period was a quiet one as Pomona was able to score the lone goal to cut their deficit to three.
The final period of action more than made up for the previous one as the back-and-forth action kept the crowd on the edge of their seats. The Sagehens were able to the cut the Kingsmen lead to one and momentum was shifted towards the visitors.
After numerous close calls Graper was able to score in the closing minutes of the match to put the Kingsmen up for good. Graper, Craig, and Sefa-Boakye led the Kingsmen in goals with two apiece. Owen had 12 saves in his last home game.
Moving forward the Kingsmen will play in the SCIAC tournament Nov. 21-23 at Redlands. The Kingsmen's seed and schedule will be announced this upcoming week.
Alix Moise
Staff Writer
Published November 19, 2014