'Birdman' speaks the utmost truth
Evan's Angle: Movie Review by Evan Engel
Ladies and gentlemen, the most-bizarre-movie-of-the-year award has found a recipient. The movie is "Birdman" – an idiosyncratic piece of art filled with top of the line acting, writing, directing and cinematography.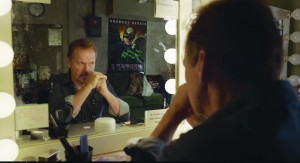 The full title of the film itself, "Birdman or (The Unexpected Virtue of Ignorance)", not only speaks the utmost truth to its story but also lingers with you subliminally as you slowly begin to understand why it's given that title. It's one of the strangest films to date. Even the term – strange – barely hits the tip of the iceberg on how to describe this movie.
Astutely written by four talented writers (Nicolás Giacobone, Alexander Dinelaris, Armando Bo and director Alejandro González Iñárritu), Birdman is a story about Riggan Thomson (Michael Keaton), a has-been actor who once played a successful box office super hero. After being a nobody in the industry for 20 years, he attempts to make a comeback with his new Broadway play that he adapted, directed and is starring in. The only problem is that Birdman himself still lives inside Riggan's head (the dialogue between the two is darkly humorous). The play is an adaptation of Raymond Carver's, "What We Talk About When We Talk About Love," and the symbolism between the play and the plot of the story is chillingly intelligent.
Cinematographer Emmanuel Lubezki works extensively with director Iñárritu as they produce a film that appears as one continuous take throughout – literally. The framing and transitions they pull off are flawless. By not including many long shots of the setting, they are able to shrink your perspective down to just the backstage of the play – which is where most of the film takes place. Some scenes include what the actors are really saying to each other before they take the stage and seamlessly transform into their characters. Other scenes let us receive an honest perception on the acting process in between rehearsals and fittings.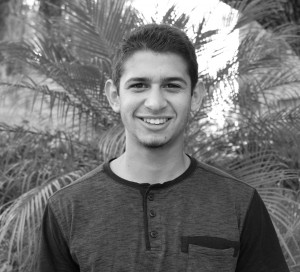 On top of that Birdman in general offers a noteworthy view behind the creative process. At first the artist is proud of what he or she is doing until they run into their first obstacles. Then doubt begins to settle in not only about their work, but also about the artist themselves. Finally, the artist takes a step back and realizes, "Hey this may not be so bad after all." Birdman showcases these highs and lows to be something beautiful by itself. It shows that going through the creative process is an art in itself, and that alone should be respected amongst audiences.
While Keaton starts the show off phenomenally, it's actually Edward Norton who steals it right from him. From the moment Norton steps in frame, the audience can feel his character's power. After one of the lights on stage falls and hits his actor during rehearsal, Riggan has to find a replacement before their first preview. When the show's main actress (portrayed by Naomi Watts) tells Riggan and his producer (Zach Galifianakis) that her boyfriend/successful actor Mike Shiner (Norton) is available to do the show, things begin to radically change.
Shiner's form of method acting causes ruckus on and off stage. For instance, he ends up getting drunk on stage during a rehearsal and ruins the performance. Later, Shiner admits that he pretends in real life, but when he's on stage, he can be his real self. His presence in the show not only increases hype about the play, but as well adds to Riggan's ongoing personal struggles of trying to be relevant again.
In the end Birdman depicts the contrast between the theater and film industries. It covers intense themes of egotism, life's regrets and self-esteem. As well, it shows how in any production the actors, crew and producers are all in the same boat and have each other's backs. The movie uses lighting so creatively that it's seamlessly invisible in each shot. The brilliant drum score alone keeps the pace at a steady rate throughout. Its balance of realism, fantasy, and portrayal on stage all can be praised individually. A movie like this doesn't come around very often. You can't just see it once.
If film truly is capable of capturing all of the arts (which I undoubtedly believe it is), then Birdman may be one of the few films that can honestly say it did just that.
Star Ranking: Evan gave 'Birdman' five out of five possible stars.
Evan Engel
Published December 10, 2014