The Study Abroad Center has found a new home on campus, in an actual house. Repurposing of the old Dining Commons into a new Student Union Building forced the Study Abroad Center to move into the Benson house.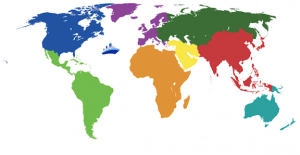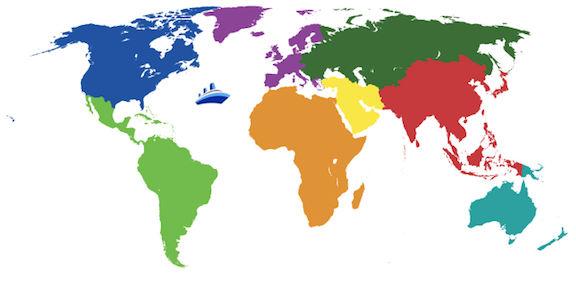 "The new space is definitely a lot bigger, it's so much easier to show people programs," said Diana Garcia, a global advisor in the study abroad office. "Study abroad, for some it's a scary experience, so with the new space its super welcoming and homey."
Director of study abroad, Lisa Loberg said, "We still have a lot of student traffic, we have daily information sessions and we usually have a good group for that so it seems that students are finding us."
According to the study abroad center's website, about 26 percent of students have a study abroad experience at some point before they graduate.
"We really want that percentage to grow because it's such a valuable experience," Loberg said.
To accomplish this goal, informing the campus community about the move is very important.
"On February 25 we had an open house and we welcomed students, and faculty, and staff, so it was open to the campus," Loberg said. "We don't just want students to know it moved, we also want faculty and staff to know."
Garcia said she believes the new space is more recognizable.
"It took a while for us to say, 'Hey we have a new spot,' but now with our open house we have a lot of traffic, people are more intrigued because we moved," Garcia said. "It's a lot easier to say that it is in one of the houses behind Swenson."
As well as the new space is working for the study abroad staff, it is only temporary. Loberg said that students can expect to see the study abroad center moved back into the completed Student Union Building in mid-October.
"We will essentially be going back to where we were and then we will have an expanded footprint, so we will be into where the old Nelson room area was," Loberg said. "We will have more square footage, nice new furnishings, and a really modern space."
The new space for the Study Abroad Center in the future Student Union Building is meant to be a more open and welcoming environment for students considering study abroad according to Loberg.
"It's going to have a really nice lounge area for students and we hope that students will utilize that space for studying and meetings and we will also have a conference room that can be used for club meetings and international related events."
"I was around during the summer when they were doing all the plans, and I know there has been a lot of work put into it on what is the best way to set up the office to be more supportive of students," Garcia said.
Garcia said she sees the benefits of the presentation space in the new center.
"There will be so much more space to supply information for a certain location if that's what students are looking at," Garcia said. "There's a lot more room to support it, and we can put information up."
"Our goal is really to make a study abroad semester accessible to all students," Loberg said.
Kevin Repich
Staff Writer
Published March 11, 2015