Remembering CLU's greats
September 16, 2015|26 Views
Myungsook Klassen 
Professor of computer science and the developer, as well as program director for the Masters of Science in computer science, Myungsook Klassen, passed away on May 6 after a two-year battle with cancer.
Myungsook Klassen was a staple in the computer science department and the International Students Association at California Lutheran University. She first came to the campus in 1998 after teaching for 10 years at universities in Taipei and Hong Kong.
Klassen's friends and colleagues not only describe her as a hard-working and determined woman, but also sweet and humble. She treated her students like her own children. Klassen encouraged all she could to take part in computer science programs, especially female students.
In the field of computer science, where men largely outnumber the women, she paid particular attention to women and was very encouraging to those who were thinking of entering the field.
Professor Chang-Shyh Peng of the Cal Lutheran Computer Science department said Klassen would do anything for her students no matter the time of day.
Peng said that Klassen "was a very dedicated professor and individual, She cared for her students on a professional and personal level. She put all her energy into the task she was given."
Professor Penchusee Cefola of the Cal Lutheran English department was also very close with Klassen. . They were friends for 15 years, and bonded immediately when they realized they were both Korean.
"She was a wonderful woman and a mother figure to all of her students, very humble. She lived a beautiful, full life and traveled all the world," Cefola said.
Peng said after only a few semesters at Cal Lutheran, Klassen wanted to create the Masters of Computer Science program for the university. She was the primary architect of the program, however, both Peng and Klassen wrote the proposal, did all the financial work, and got it through.
"She took care of the program like her own baby, she met every student individually, and would invite students to gatherings at her home," Peng said.
"In my opinion, she was some of the best faculty that Cal Lutheran has to offer. There wouldn't be the undergraduate and graduate program without her. It's a tremendous loss," Peng said.
To Peng, Klassen was more than a colleague. The two professors had a bond over their heritage as they were both from Taipei and have degrees in engineering.
"Her family and my family became very close. So close that many of our students thought we were siblings. In a way she was the sister I never had," Peng said.
They were both involved with the Asian club the International Students club at Cal Lutheran.
Cefola said Klassen was very involved with International Students, and took every effort to make sure they were comfortable and enjoying themselves.
In her memory, Klassen's family has established a scholarship in her name for female computer science students.
Ron Poulson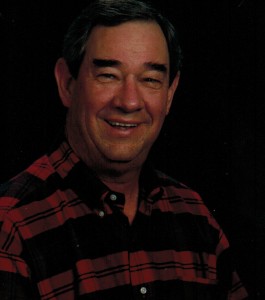 Former California Lutheran University of Regents member and for whom the Poulson Tennis Center is named after, Ron Poulson, passed away on Aug 30 due to complications of Alzheimer's disease.
Ron Poulson was a dedicated Board of Regents member from 1998-2007 and a prominent figure in the modern development of Cal Lutheran.
With a background in construction, he took on a leadership position on the Construction Oversight Committee. He oversaw construction of the on-campus building Spies-Bornemann Center for Education and Technology, the Trinity and Grace Hall residence halls, athletic facilities and north campus developments.
In an email statement, Cal Lutheran President Chris Kimball expressed that Ron Poulson's work was invaluable to the Board of Regents Construction Oversight Committee.
"Ron is remembered fondly for his effortless ability to focus and advance discussions of great importance to the evolution of our campus. He represented Cal Lutheran very well," Kimball said.
Ron Poulson was also involved with KCLU radio and was on their Advisory Board from 2002-2005. In addition, he was an active member of the Community Leaders Association.
His personal life was filled with family and laughter. His wife, Sue Poulson, said he was wildly funny and loved to make people laugh.
"We were married for 45 years and I have so many wonderful memories, I just can't pick one. He was the light of my life," Sue Poulson said.
Their niece, Jordan Hansen, a junior at Cal Lutheran wants to remember Ron Poulson for his vibrancy.
"I know he's in a better place now where he's not suffering, and that makes me happy to know he's at peace," Hansen said.
Mary Callaway
Staff Writer
Published September 16th, 2015