Kingsmen bats make quick work of Caltech
The California Lutheran University baseball team made their way to George "Sparky" Anderson Field on March 5 to play a doubleheader against the Caltech Beavers, hoping to sweep the final two games of their three game series against the Beavers.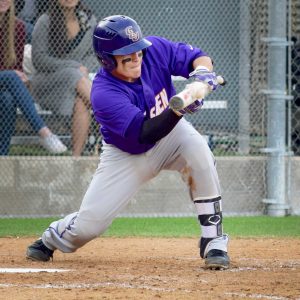 The Kingsmen came ready to play, taking the first game 15-3 and the second 15-5, extending their conference record to 5-1.
"Caltech is a little different to prepare for, they're a team that's up and coming and are very competitive," sophomore outfielder Brett Green said. "We have to stay competitive and compete with ourselves also."
Even though the Beavers' record does not boast great success, that does not mean the Kingsmen could take these games lightly.
"We expected to win the games, but what we try to expect is to play as hard as we can and not just play down to your competition," Head Coach Marty Slimak said. "No matter who you play and how it happens, as long as you get the win that is a good thing."
The opening game went quickly as the Kingsmen allowed only three runs, all of which were scored in the first inning, and  were able to get 16 hits while surrendering only one error.
After taking the first game easily, the second game appeared as though it may be more of a challenge for the Kingsmen as they fell to an early 2-1 deficit going into the bottom of the second.
The Beavers' lead did not last long as the Kingsmen answered with a groundout to shortstop by junior catcher Eddie Villegas to bring in freshman first baseman Weston Clark for the tying run in the bottom of the second.
The Kingsmen continued their productive offense for the rest of the game, bringing in at least one run in each inning.
"We didn't really blow any five, six or seven run innings or something like that. I just think that we played very consistently all the way through," Slimak said. "We played eight innings of good offense and then toward the end we played some pretty good defense too."
"We wanted to square up every baseball and take it pitch by pitch, and we were able to string some hits together to bring in some runs," Green said.
Junior outfielder Nick Cohan helped lead the Kingsmen offense in the second game with three RBIs, two runs scored, one walk and a two-run homerun to right center in the bottom of the fifth inning.
"I was just trying to see the ball deep and hit it hard. We were looking to shoot the ball the other way today because it's a little bit slower pitching than we are used to," Cohan said.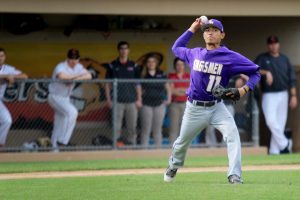 The Kingsmen were able to put up 35 hits between both games, and Slimak attributes this success at the plate to their emphasis on fundamentals.
"We have to do the right things, that's the biggest thing," Slimak said. "Whatever we do whether it's defense, pitching or when we are in a situation where we can score runs, we just have got to do the right thing, no selfishness, just get the thing done, do your job."
Cal Lutheran's baseball team hopes to carry on this success as momentum into the tough games ahead.
"We need to be ready from the first inning like we were today, and if we can continue to pitch and hit well I think we'll be OK," Cohan said.
Evan Underwood
Staff Writer
Published March 9th, 2016