The past two years have been the end of an era in the sports world as we have said farewell to retiring legends like Derek Jeter, Abby Wambach, Floyd Mayweather and Peyton Manning.
Although the retirement of these athletes have been widely recognized, none of their retirements have received nearly as much attention and media coverage as Kobe Bryant's farewell season.
Bryant is considered to be one of the greatest basketball players of all-time and on April 13 thousands of fans crammed into the Staples Center accompanied by more than 5 million people tuning in from home to watch Bryant's last game in the NBA. Expectations were high and he did not disappoint, dropping 60 points in his final appearance.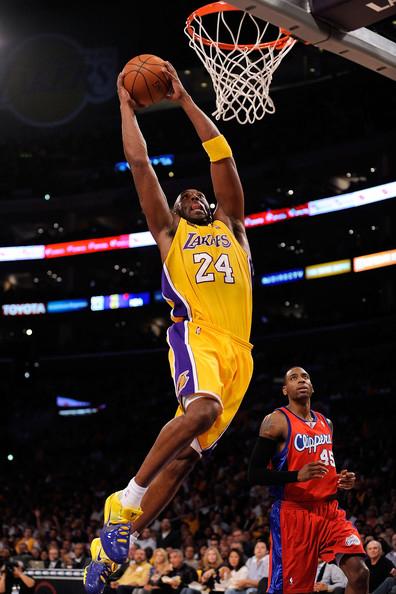 The dominant career and final performance of Bryant deserves great respect, but the hype and media coverage surrounding Kobe's final game was unnecessary.
Don't get me wrong, Bryant's final appearance was an impressive accomplishment, but it really should not be glorified to the level it has been when you look at how the entire season was handled prior to this game.
The Lakers allowed Bryant to do what he wanted and used this season as a farewell tour rather than pay any attention to the team's overall performance, leading the Lakers to their worst record in franchise history of 17-65.
On top of a horrible team performance, Bryant's season numbers were disappointing as well, shooting a league-worst 36 percent from the field. According to Jason Whitlock, co-host of the radio show "The Herd," Bryant's last game lost its significance because it was no different than any other game during the season.
"If all season hadn't been just 'Kobe do whatever you wanna do,' if it had just been that one night, 'hey Kobe you know what for 81 games you were a team player…and so tonight we're going to turn it over to you and you go for broke,' totally get it, [but] he had 81 games of that," Whitlock said on "The Herd."
Bryant's curtain call was spectacular, but in all actuality it really wasn't as unbelievable of an ending when compared to the final moment of other retiring sports legends.
For Jeter's final at-bat in Yankee Stadium, he hit a walk-off single.
Wambach's final appearance in the Women's World Cup secured a world championship for the USA.
Most recently, Manning won Super Bowl 50 on his way out.
According to California Lutheran University junior Adrian Francis, member of the Cal Lutheran men's basketball team, Bryant's finale is comparable to Manning's, but winning a championship does hold a bit more significance.
"As an individual player I would want to go out like Kobe did by having such an outstanding performance, but a championship would definitely feel better I think," Francis said. "Both of them ended in a great way…Peyton didn't perform very well individually and did have to rely on his team more, but his team ended up bringing him a championship."
My problem with the coverage of Bryant's farewell is not just about his actions on the court, but I also think he handled the actual process of retiring completely wrong.
At the start of the season he had announced that this would be his final season and then part way through it he made a statement saying that he didn't want all of the recognition he was receiving. I don't understand how in his circumstance he was able to justify asking for less attention. If he didn't want the attention, then he should have played it like Manning.
After the Super Bowl was finally over, Manning held a 20-minute press conference to announce his retirement and thank everyone in a simple manner. According to Colin Cowherd, the primary host of "The Herd," Manning did it the right way.
"He basically talked for a minute for every year of his career," Cowherd said on "The Herd." "If you're ever going to retire, that's the way to do it right there."
Bryant's final season may not have been handled in the best way possible, but in the end respect must be given where it is due. Thank you Kobe, the game will never be the same without you.
Evan Underwood
Staff Writer
Published April 27th, 2016