The Kingsmen and Regals track and field teams competed in the Southern California Intercollegiate Athletic Conference Championships at Occidental College April 29-30.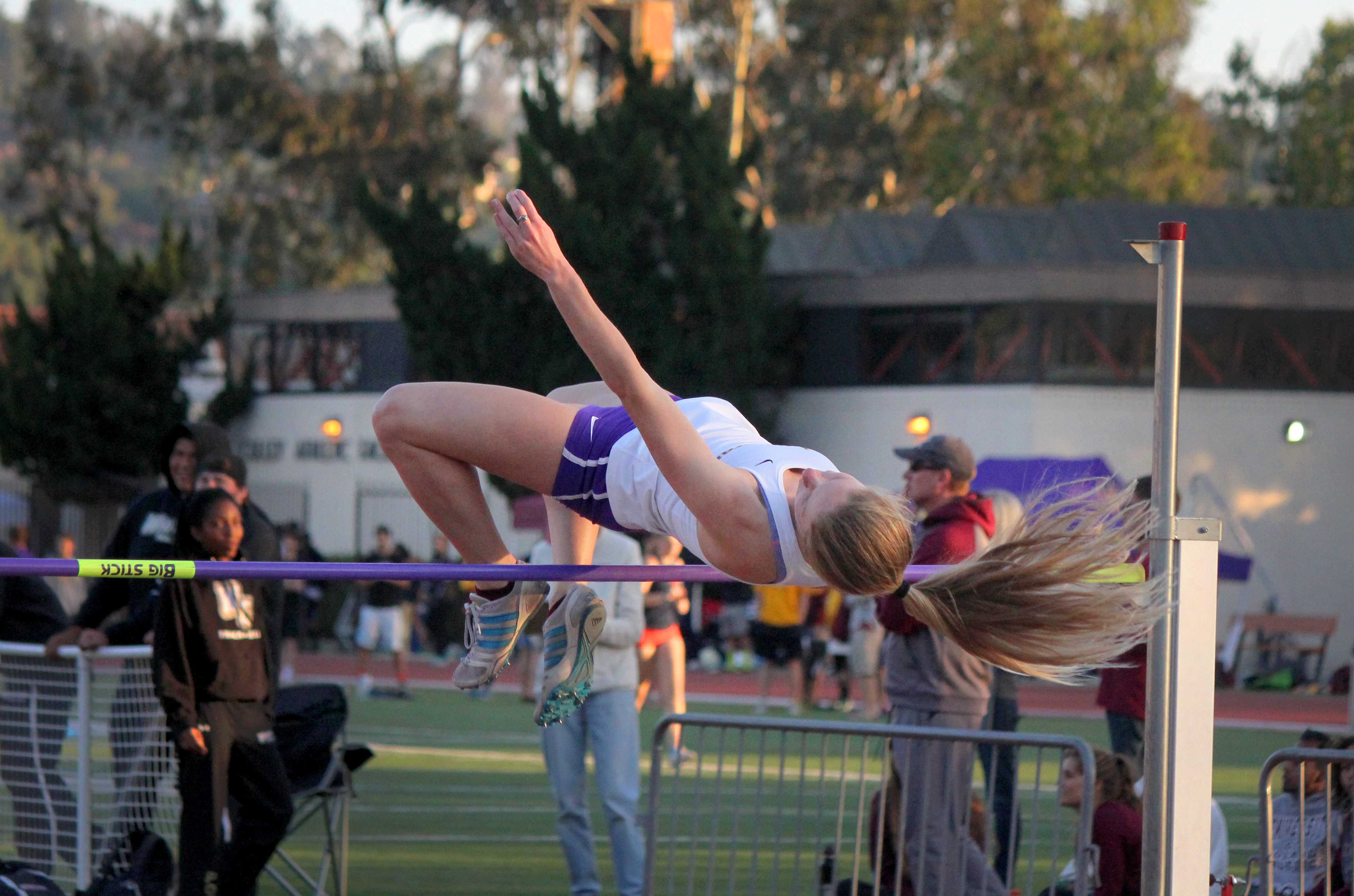 "I always have the highest of expectations for this program," Head Coach Matthew Lea said in an email interview. "We are a very young program right now, and I just wanted our teams to compete at the highest level possible this weekend. I couldn't be happier for them right now."
The Kingsmen finished day one in sixth place with 11 points. Claremont-Mudd-Scripps took first place with 84 points, Occidental took second with 42 points and La Verne took third with 31 points.
Michael Bassette placed third in the discus with a thrown distance of 42.10 meters, as well as a sixth place finish in the hammer throw with a distance of 46.53m. Three other Kingsmen qualified for finals: Nick Privitelli in the 1,500m, Ricky Johnson and Ed Garrett, both in hurdles.
"I thought our team did very well. I think it's awesome how many people were willing to step up for a larger team cause," Bassette said in an email interview.
The Regals qualified six girls for the finals round, while taking sixth place in day one with 24.50 points. Claremont-Mudd-Scrips took first with 57 points, Occidental took second with 39 points and Redlands took third with 38.50 points.
"On Friday, the team did extremely well," senior Amanda Hamilton said in an email interview. "We saw a lot of personal records and we had a lot of people advance to the finals."
Regals senior Allie Hadley won the conference title for javelin. This was her fourth consecutive title. According to the CLU Sports website, this win made her the first athlete in Cal Lutheran history to win four straight conference titles in the same event.
Hamilton finished in fourth place in the long jump with a distance of 5.38m. Emily Ginter and Amanda Oyao also earned points for the Regals in pole vault. Ginter had a vault of 3.07m to take third place and Oyao took fifth place with a vault of 2.92m.
"There was no main person that stepped up bigger than another. That is what makes our team so amazing this year. We are a team in every sense of the word," Lea said. "We do have a few seniors that did exactly what I thought they would and more. Amanda Hamilton and Allie Hadley on the women's side and Mike Bassette on the men's side stepped up big time for us in the final SCIAC Championship meet."
On the second day of SCIAC Championships, the Regals showed up ready to work and ended up placing third overall. Claremont-Mudd-Scripps won and Occidental was runner-up.
Hamilton got her third SCIAC triple jump title with a jump of 11.90m. According to the CLU Sports website, she holds the top mark in the nation in Division III this season. She landed on the podium for both 100m and 200m events placing second and third. Hamilton also joined teammates Sabrina Sewell, Anna Schlosser and Teigan Schentrup to win the 4×100 relay with a time of 48.26.
"Our girls 4×1 relay had an amazing performance by taking home the SCIAC Championship," Hadley said in an email interview. "They were not favored, so it was a huge upset."
Sophomore hurdler Carlie Burow broke the Cal Lutheran school record with a time of 1:03.18 in her win in the 400m hurdle event. Burow also placed third in high jump with a height of 1.52m adding five points to the score of 101.50 in the Regals third place finish on the second day of competition.
The Kingsmen found success as well with Bassette winning his third consecutive SCIAC title in the shot put with a distance of 15.56m. Javelin thrower Heath Bain set a personal best reaching 46.04m to qualify for the finals. He ended up throwing an even further 48.81m to place sixth in the finals.
"Heath Bain set a personal best by I think over three meters in the Javelin, and what a time to do it," Bassette said in an email interview.
The Kingsmen placed sixth overall with Claremont-Mudd-Scripps placing first, Occidental in second and Pomona-Pitzer taking third.
"The focuses for the rest of the season are now prepping for Nationals," Hadley said. "We have two more meets and then the marks will all be finalized on who does and does not qualify."
Makenna Pellerin
Staff Writer
Published May 4th, 2016