Saying goodbye to Nancy Rodriguez
California Lutheran University adjunct professor Nancy Rodriguez has had a lot to juggle over the past few years. Rodriguez has been an adjunct professor for iCLU Radio at Cal Lutheran for three years where she teaches students how to run their own radio show, interview guests and gather program content.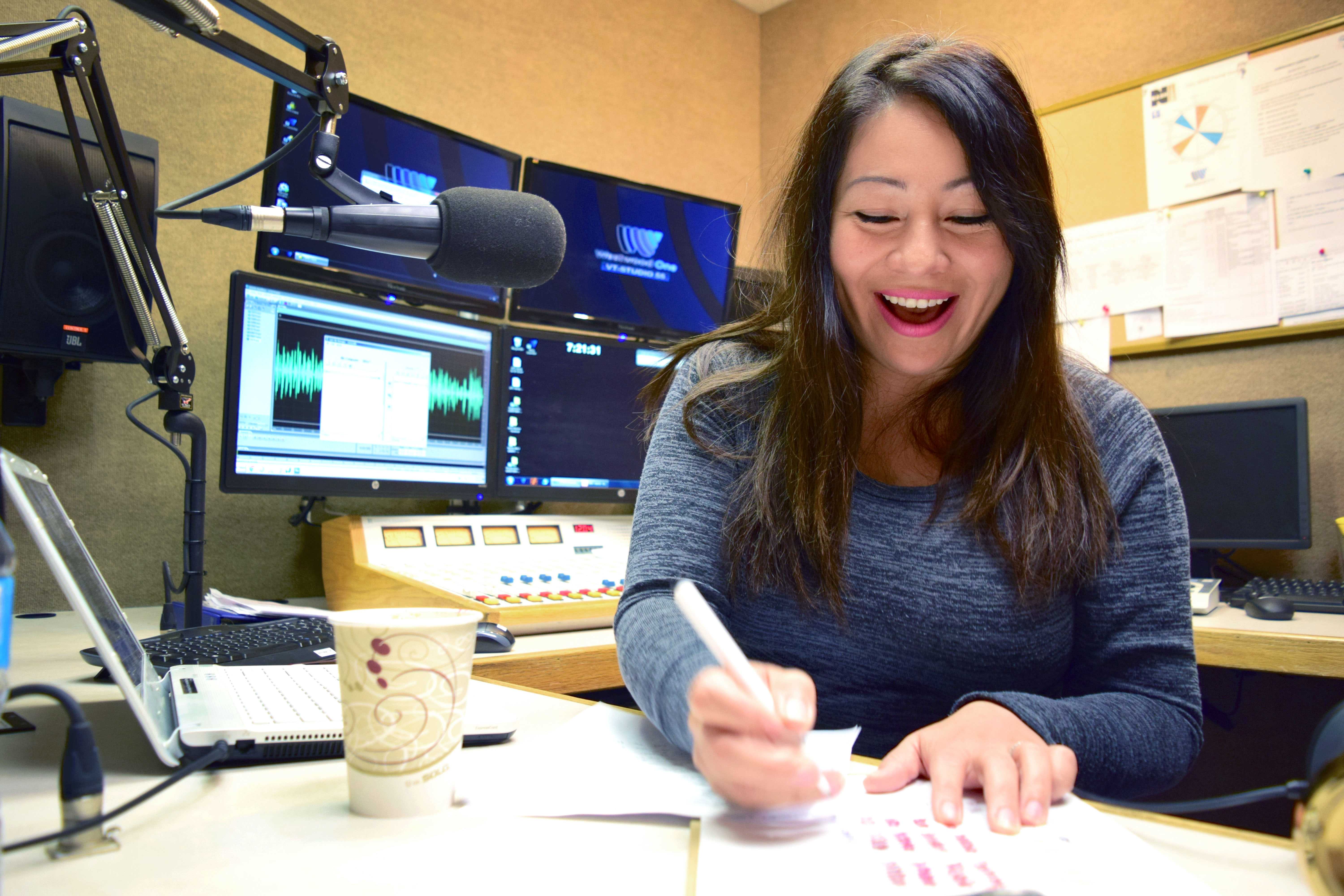 From becoming a wife and a new mom to holding two full-time jobs, Rodriguez has come to the decision that it is time for her to leave Cal Lutheran and embark on a new journey.
"It was a hard decision to make, but at the same time, it was best for my health. The funny thing is, I made the decision last semester, and just a few months ago, my husband, who's also in radio, was offered a job as a music director and afternoon jock at a radio station in Albuquerque, New Mexico, so we're moving next month. It was totally meant to be," Rodriguez said in an email interview.
Rodriguez is also in charge of hiring and supervising the staff at the radio station and helping her students who have a potential interest in a career in broadcasting.
"I'm really going to miss the students. I was very lucky to have had so many thoughtful, talented and fascinating individuals take my course. It's truly been a pleasure to reach out to the next generation. I hope that I was able to make an impact by sharing the passion I have for my work," Rodriguez said.
Kevin Kunes, iCLU Radio club president, has worked directly with Rodriguez for the past couple years, but worked with her husband before working with her.
"I knew her husband before I knew her. I used to work at a radio station called Q104.7 in Ventura and I had briefly met Nancy Rodriguez. Then she took over at Cal Lutheran and when I did meet her, it was a very surreal moment because it was a very different context," Kunes said.
Kunes said he has enjoyed the efficiency of Rodriguez's work ethic along with the progress that the radio station has made thanks to the help from Rodriguez.
"You could say all the normal things like she's a hard worker and she's dedicated to teamwork and she's so good at inclusion and social cohesion and all that, and that would be true. But if you work with her, the things that you notice more so is how very efficient she is. Within her oversight there has been a lot more structure and a lot more growth. I think she's added not only a real sense of efficiency and a real sense of direction of where we need to go and how we need to grow," Kunes said.
The students who have taken Rodriguez's radio class appreciate the work she puts in so that they can get the most out of their learning experience. One student in particular is senior Perry Lee, who met Rodriguez this year while taking her radio class.
"Nancy is a great person. She's always energetic and ready to go every Monday during class and it gives me energy just listening to her talk. I love how she finds a way to get us all to contribute and say something," Lee said in an email interview. "I honestly don't know if iCLU radio will be the same without Nancy here next year. She brought the name up for iCLU and she's done everything to set this up for us. She is the face of iCLU and I don't know if anyone will be capable of what Nancy has done for us. She will be missed truly by everyone she's taught here at Cal Lutheran and I can say that there is no one here that will not miss her energetic soul."
McKay Weiler
Staff Writer
Published May 4th, 2016