Casual Sex: Hookup Culture On Campus
The first rule of hooking up in today's sex culture is that there are no feelings allowed, sometimes not even kindness, according to author and sociology professor at Occidental College, Lisa Wade.
On March 7 California Lutheran University hosted Wade's lecture to discuss hookup culture on college campuses. She promoted her new book, "American Hookup: The New Culture of Sex on Campus," and told stories of students who were surrounded by today's college hookup culture.
The lecture was aimed to inform students that they are not alone in the hookup culture. Wade wanted people to know that anyone who is a part of this culture experiences the same things.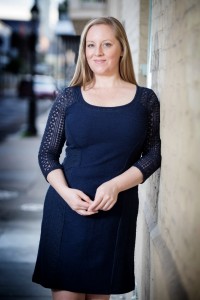 Wade's book is based on research of a group of students who wrote in journals about their sexual experiences throughout their freshman year of college. She discussed how these students felt about hookups and casual sex.
"The most important thing that college students need to know that there is no condition in which it is OK for their peers to be unkind to them," Wade said.
During Wade's lecture, she discussed the "rules" of hooking up in the college hookup scene. Hookup partners are supposed to avoid feelings, be drunk, have hot sex but no tenderness between partners, and lastly, be less friendly to the person that they are casually hooking up with.
Wade said when students were asked what they are supposed to feel during a typical hookup, 17 percent of people said nothing.
"I think that a lot of students think that if they are hooking up, then it's OK for the people to treat them like they are not full human beings who are not interpersonally accountable to one and other, and that is just simply not true," Wade said.
Wade said that 40 percent of college students do not like the hookup culture, yet they engage in it.
According to Wade's research, students do not like that they have to suppress their emotions toward one another because they might seem clingy, and also feel bad when they are treated dismissively.
Although some college students are not affected by the culture, students in the lecture said that they could relate.
"I hear about the effects of hookup culture in students essays and in office hours, and what Lisa was saying was really relevant to how the students feel about sex, " said sexual ethics professor Kirsten Gerdes.
Wade said she wanted America to hear about what the college student thinks about the hookup culture.
"I think it is so important to talk about sex in college because the development of the hookup culture could change for the better," junior event attendee George French said.
Wade came up with a solution on how to fix the hookup culture on campuses.
"We need a hookup culture that is kinder," Wade said.
Wade said that hookup culture should have to compete with other sexual cultures on campus and create new spaces for people to be sexual.
"I think that the most important thing about the lecture was that it empowered students to be able to take back the sexual culture on campus and that she made students feel like they are not alone and that this is not the only option," Gerdes said.
Wade's book, "American Hookup: The New Culture of Sex on Campus" can be found on Amazon's online bookstore, Barnes & Noble and Google Play.
Dakota Himmelman
Staff Writer