Two undergraduates and one graduate student were chosen as the first student delegates for California Lutheran University's Equity Leadership Council (ELC) for the 2018 calendar year.
According to the student delegate application, "A focus on equity addresses structural disparities in access, inclusion and fair treatment among underrepresented groups."
Leanne Neilson, provost and vice president for Academic Affairs and chair of the ELC, said that the council was put together less than a year ago.
"We look at everything from hiring of faculty and staff and making sure our hiring practices are equitable. We look at data on student success and make sure that there is equity as far as success of our students," Neilson said.
According to the application, the ELC will focus on "achieving and maintaining" diversity in the Cal Lutheran community including administration, faculty, staff and students.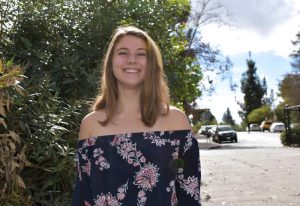 Olivia Becker, a first-year studying psychology, is one of the two undergraduate student representatives on the council.
Becker said she was motivated to apply after attending an Interfaith Leadership Conference in Chicago last August, which revealed to her, "what we can do to work together with particularly interfaith cooperation," Becker said.
The second undergraduate delegate, political science major and fellow first-year Garrett Mueller, said the council was exactly what he had been looking for to get involved in the Cal Lutheran community.
"This will further my development into the person I am and how I think about issues," Mueller said.
Mueller said he was motivated to apply for the council because of discussions in his honors social science class about equity and equality.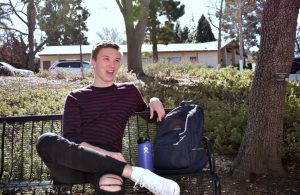 "The council is definitely one of inclusivity, not just in its mission but even from the start with including undergraduate students," Mueller said.
Becker said this is the first time the council will have students involved.
"We wanted to have student voices on the council because obviously it's important to know from students' perspectives, and we specifically wanted to make sure we had both undergraduate and graduate representatives," Neilson said.
Graduate student delegate  Destinie Vidrio is pursuing a master of science in counseling psychology through the Marital and Family Therapy program from Cal Lutheran's Graduate School of Psychology.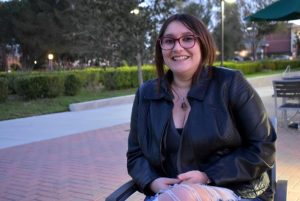 "During my undergraduate years at Cal State San Marcos, I did a lot of work regarding social justice and working for the Cross-Cultural Center, the LGBTQA Pride Center, and the Gender Equity Center," Vidrio said. "We looked at immigration, undocumented students' rights, as well as learning how to be an ally."
Neilson said that Vidrio went through the Bachelor's Degree for Professionals program for working adults taking classes at night.
"I feel like sometimes the professional program gets left out because a lot of the students don't come to the main campus, so sometimes their voices don't get heard as much," Vidrio said.
Judy Beaulieu, Academic Affairs executive assistant, said in a follow-up interview that Mueller and Becker were two of nine undergraduate applicants and Vidrio was chosen from seven graduate applicants.
According to the application, the council was looking for students who are actively involved with the Cal Luthean community.
"To me, this position means working toward an ideal where people all respect each other. I think that's a really hard thing to do and we'll never be completely there, but having people whose job it is to raise up that bar will get us closer," Becker said.
Vidrio said that she is excited to be helping the council to "provide a safe, welcoming environment" for minority students.
"I don't ever want to see anybody left behind," Mueller said.
Rissa Goss
Reporter