Colleges and universities have experienced increases in students seeking counseling services over the last five years, with a record-high 52.7 percent of students self-reporting feelings of hopelessness, according to studies published by the American Psychological Association (APA).
A study by the Center for Collegiate Mental Health analyzed data from 139 college counseling centers, describing 150,483 unique college students. The report found that since 2010, there has been a 3.7 percent increase in students engaging in self-injurious behavior, a 9.4 percent increase in suicidal ideation and a 1.4 percent increase in suicide attempts.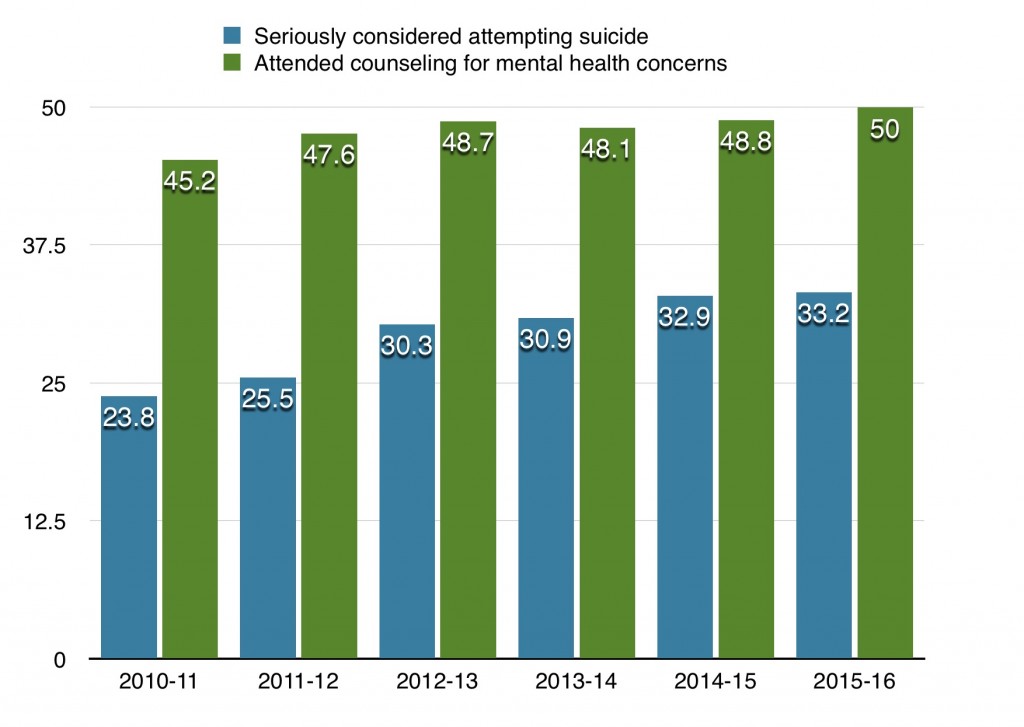 Counseling services are now routinely seen offered on college campuses for those seeking help. Counseling and Psychological Services (CAPS) at California Lutheran University offers unlimited sessions for full-time students.
Elisabeth Turner, outreach coordinator for CAPS, said in an email interview that the number of sessions a student will attend is based on an open conversation with a therapist so they can adequately address their therapeutic needs and goals.
CAPS has a list of off-campus referrals to different programs or levels of care that are provided to students based on their needs, such as an outpatient program or hospitalization as needed, Turner said.                       
Jeremy Hoffman was a student at Cal Lutheran before becoming an Academic Services student success counselor at the university. He recommends CAPS to students when he sees they are overwhelmed with the complex demands of juggling responsibilities.
"As a student, I struggled for a long time with anxiety and depression before I finally got help at CAPS. I was afraid to go in initially, but I knew it was the right thing to do after my first appointment," Hoffman said. "Confronting my fear of shame and the stigma associated with getting help allowed me to learn about how to take better care of myself, which made me a more successful student."
Cal Lutheran students seeking a non-emergency appointment may have a wait time of up to two weeks to get scheduled with CAPS, according to Echo inquiries. Students in crisis may be able to be seen in the office the same day.
Turner said part of this discrepancy is caused by the percentage of students requiring sessions outnumbering available therapists. While CAPS would like to expand their therapeutic staff, Turner said "there are always budgetary and resource restrictions that do not always allow this to happen."
The CAPS office currently has two full-time clinicians, a post-doctoral resident, a part-time clinician and a temporary part-time clinician who take appointments with students and this year added a part-time staff member. At full capacity, CAPS could see up to 24 students in a day, though it is usually less, Turner said.
Meanwhile, the demand for therapeutic services continues to increase. Last academic year, CAPS served 350 students, which is about 8 percent of the Cal Lutheran student body. The national average is 14 percent for university counseling centers.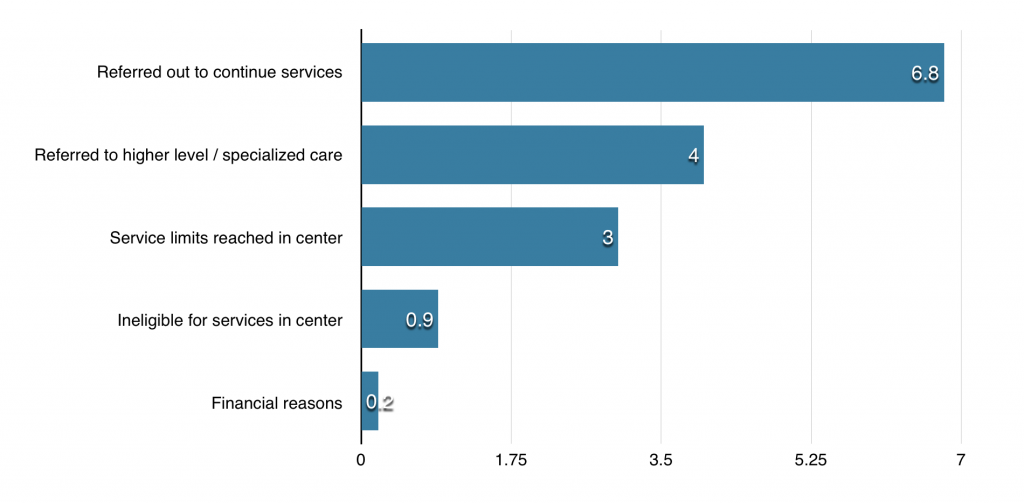 Alexa Wage is a licensed marriage and family therapist working on building a private practice. She said there has always been a need for college students to receive counseling, but now society finally recognizes the need and is trying to address it.
"If therapy is promoted and talked about among college students as much as hitting the university gym three times per week, our future society will be in the hands of a more reflective, empathetic and patient generation," Wage said. "Now more than ever we need our world to be filled with people who have these qualities and skills."
Wage said college age is a critical time in a person's life when the prefrontal cortex, the region of the brain responsible for complex thoughts, decision making, social interactions and personality expression, becomes more fully developed.
"That's a lot of very important brain functions that I wouldn't want to interfere with their development. But it's inevitable for there to be interference," Wage said.
Wage also said college is the time when young people are experiencing a lot of stress. She listed the pressure of a first significant romantic relationship, being faced with the choice to use substances, living without of the comforts of home, having to make independent financial choices and living alone for the first time as contributing factors to student mental health issues.
Wage said that therapy and counseling gives individuals the space to safely explore all the options that face them.
"What is even better is therapy can help hold us accountable for what wrong decisions we do make and help us to grow from it so that we don't repeat them," Wage said.
Each institution has differing eligibility requirements for therapeutic sessions, though most offer a limited number of counseling sessions for free to enrolled students. Supervised post-doctoral residents often complete the hours required for state licensure while working in these offices as counselors.
At California State University Northridge (CSUN), there is no specific limitation to the number of free individual counseling sessions students are eligible for. However their website states that "if a student's concerns or situation require longer-term therapy, referrals will be provided for off-campus resources."
Moorpark Community College offers six free mental health counseling sessions per semester for students concerned about their wellness before they make off-site referrals.
Katherine Lippert
Reporter
Updated 3/12/18 at 6:33 p.m. Elisabeth Turner's name was previously misspelled and information regarding the amount of full-time clinicians has been updated.