The Million-Dollar Woman
September 25, 2018|21 Views
Portraits of degrees from Purdue and Benedictine University hang on the office wall in wooden and metallic frames; they are the manifestation of passion and hard work in higher education. But it's what walks past Regina Biddings-Muro's window in the Pederson Administration building that she says truly holds her heart: the students of California Lutheran University.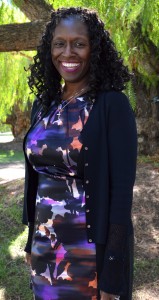 "People see [fundraising] as this hat-in-hand job, just purely asking for money. That is absolutely not what it is," Biddings-Muro said. "Fundraising is about someone's desire to make a difference and bringing it to life in a way that they couldn't if this institution did not exist. We become this vehicle. We are not the end – we are the means to the end."
Biddings-Muro said it is the impact the office of advancement has on students, however, that drives her to continue work in professional fundraising.
Cal Lutheran currently offers over 40 internal scholarships, grants and awards to the 4,200 undergraduate, graduate and professional students enrolled in the 2018-2019 academic year. According to the university website, 95 percent of Cal Lutheran students rely on scholarships and financial aid.
These funds total a maximum amount of $302,000. This does not include any outside scholarships students can apply to regular tuition and fees. Biddings-Muro oversees the donors and funding behind scholarships offered at Cal Lutheran.
"Quietly, because I don't need my name on anything, I get a deep satisfaction that perhaps that student was successful because of a scholarship that a donor made available to students. That drives me everyday," Biddings-Muro said.
Biddings-Muro also leads a team of 29 people in raising funds for the new science center, increasing the endowment and investing in the annual fund. Biddings-Muro oversees the giving behind the annual fund, which has a goal of raising $1 million for the academic year.
Biddings-Muro comes to Cal Lutheran as the new vice president for University advancement after 14 years of administrative work with Purdue University Northwest in Indiana. As the vice president, she said she works to "establish relationships that will lead to philanthropy toward the university" in the form of financial gifts, legacy funds or planned giving from donors, alumni and outside organizations.
The annual fund is "helping fill the gap in the cost of providing a quality Cal Lutheran education,"  according to the university website. Currently, tuition supports only 85% of an undergraduate education.
"I believe that my faith, if I am true to it, will guide me to the experiences … moments and opportunities to make the difference that I was put here to make," Biddings-Muro said.
The process of hiring Biddings-Muro goes back to this February. She said the university put together a search committee  that included university staff from the Board of Regents to former Interim University President Howard Wennes.
Wennes said that as a retired Lutheran pastor, he is frequently called on to "further the university's mission and culture" by providing faith-based counsel. Part of  the interview process included panel members meeting Biddings-Muro at the airport for a 90-minute interview.
"At the end of it all I asked her, 'So how would you feel about working for an institution whose middle name is Lutheran?'," Wennes said. "And it was then that her whole presence lit up. You could just tell, she stood out among them."
Biddings-Muro said advancement is work done for the future, but she hopes to lay the foundation for student impact now.
"By giving our students the proper tools and preparation to change the world, we are lifting the entire community," Biddings-Muro said. "We're trying to plant the seeds now that will pay off for generations of the future."
Olivia Schouten
News Editor