Multimedia
---
The Echo Podcast
Episodes can be found on the CLU Echo News YouTube channel.
Click Here to access Podcast episodes directly
---
CLUTV ARCHIVE 
Dec. 21, 2021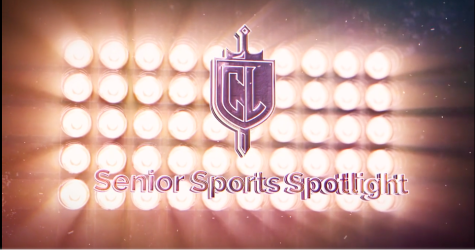 Coverage includes sports highlights of 4 Cal Lutheran graduating seniors.
Feb. 25, 2016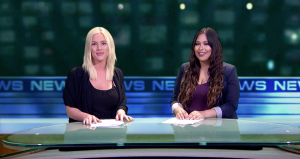 Coverage includes Cal Lutheran as a Hispanic Serving Institution, student elections and men's hockey.
Feb. 16, 2016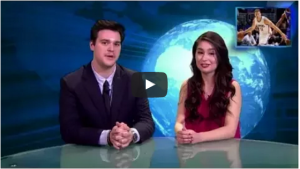 (With Anchors Connor McKinney and Karie Portillo)
Coverage includes the Starbucks Tapingo app and men's and women's basketball
May 5, 2015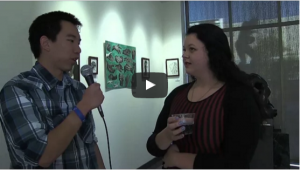 (With Anchors Courtenay Patlin and Louise Millet)
Coverage includes the Spring Formal, graduation prep and exclusive interview with  Professor David Grannis about the 20th anniversary of the film festival.
May 5, 2015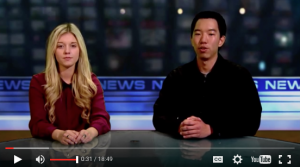 (With Anchors Morgan McVey and Jase Magarifuji)
Coverage includes Armenian Genocide, the California drought and the Run to Save  Innocence 5k.
April 4, 2015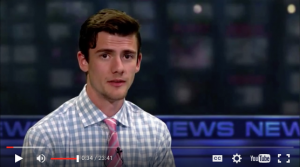 Coverage includes CLU Relay for Life overview, the planning of CalLuPalooza, the  theatre department's 'Metro General' filming, and resident assistant Kacy Cashatt's  Tunnel of Oppression.
March 3, 2015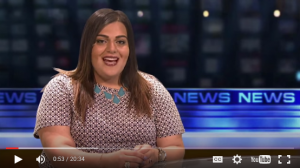 (With Anchors Natalie Kalamdaryan and Ashley Kurtz)
Coverage includes Brian Williams' scandal, NBC news anchor Molly Palmer at CLU,  Mr. Kingsmen behind the scenes footage, 'In the Lu' late night show, and student  internships.
ECHO EXCLUSIVE: Footage from the 2015 Mr. Kingsmen competition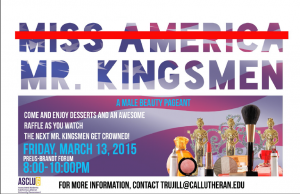 Videos courtesy of Rikke Bovre, Echo Managing Editor and News Editor
March 3, 2015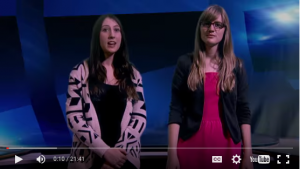 (With Anchors Kristen Acosta and McKenzie Paul)
Coverage includes Oscar winners and fashion, the measles outbreak, and the  reversal of the ban of foie gras.
Feb. 2, 2015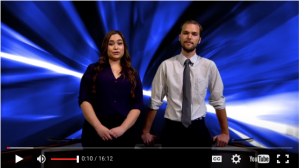 (With Anchors Alesandria Posada and Ryan Groegler)
Coverage includes updates on searching for the new VP of student affairs, the new  student union building, the upcoming first-ever season of men's volleyball at CLU,  and more.