Six different food trucks ranging from Sushi-Rito's to churros and burgers, photo-booths, music and lawn games. Once known as Food Truck Frenzy, Picnic Day was a bring-your-own-blanket event in Kingsmen Park that drew in more than 400 students.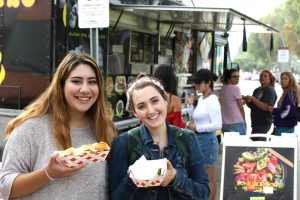 Students were encouraged to grab food and socialize on Sept. 28 as part of the Associated Students of California Lutheran University Government sponsored event series.
"Our goal this year was to really get people to stay and eat in the park," said ASCLU Programs Board Director Heather Wilson-Hooker. "One of the weaknesses we had with Food Truck Frenzy was that people took their food and left."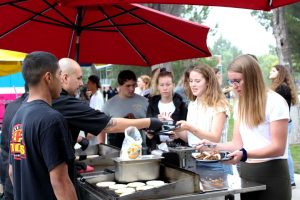 The change proved to be beneficial as long lines of students formed at the food trucks and Kingsmen Park filled with students eating on blankets and playing games. 
"This year we started the event earlier. In the past, we ran into the problem of people eating [but it] getting dark so no one really stayed," said Cambria Teter, coordinator for student involvement.
First-year students Evan Kling and Sean Blandino joined in on the picnic festivities.
"The setup created a community," Kling said. "It was really easy to meet and talk to new people. I was able to walk away with some new friends."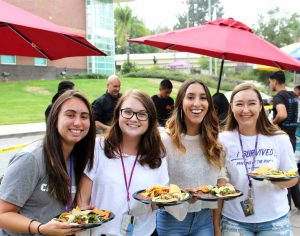 Blandino said he enjoyed the variety of food offered at the picnic and gave suggestions to help improve future events.
"I think [we should] have the food trucks come more often. Everyone looks forward to having different food here," Blandino said. "A few additional games might help it out and having it spread out a little more will bring even more people in."
Scott Roberts
Reporter