Malibu Hiker Deaths Unanswered
Despite ongoing murder investigations, Malibu Creek State Park remains open for day use and nearby Solstice Canyon was the destination for a hike put on by California Lutheran University's Outdoor Recreation program.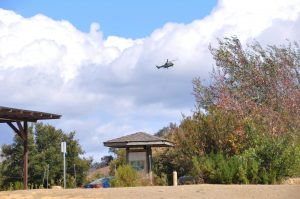 Beginning in 2016, hikers and campers in the Malibu area have been targets of shootings with unknown origins. Most bullets hit parked vehicles in the campground parking lot, but one man was struck in the arm while sleeping in a hammock. In June of this year, a man was shot and killed while sleeping in his tent.
According to The Los Angeles Times, Irvine scientist Tristan Beaudette was camping with his two daughters when he was fatally wounded. In the months since Beaudette's death, Malibu Creek State Park remains the site of investigations by the Los Angeles County Sheriff's Department.
The California Department of Parks and Recreation posted a statement on the Malibu Creek web page warning visitors that the campgrounds are closed until further notice.
"The safety of park visitors is our top priority, and California State Parks is working closely with the Los Angeles County Sheriff's Department homicide detectives as they investigate the incident," according to the statement.
The state parks website also says that all campground reservations are canceled and visitors will be refunded. According to the Ventura County Star, there have been several other reports of shots heard within the state park, all of which remain unsolved.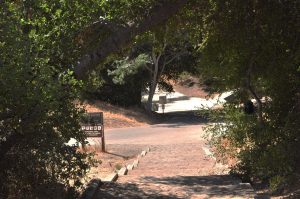 L.A. County Sheriff's Department conducted a search for an armed burglar who is suspected to be living off the land, NBC Los Angeles reports. It is unclear whether this is related to the shootings.
Coordinator for Recreational Sports and Wellness Ryan Kolter said the murder investigation will not hinder the Outdoor Recreation trip to Solstice Canyon. This is Kolter's first year in the coordinator position.
"We did our research through the National Parks service [website], and there was nothing there that had red flags for us," Kolter said.
Kolter said he hopes to gain student interest in off-campus trips, beginning with Solstice Canyon. Cal Lutheran's Outdoor Recreation Program gives students opportunities to participate in recreational activities on and off campus. Kolter said he hopes to include overnight trips in the future.
Tristan Jackson
Reporter
Editor's Note: This article was updated to reflect that research for the Oct. 6 Solstice Canyon trip was done through the National Parks Service website and was sponsored by Cal Lutheran's Outdoor Recreation Program.