#TBT: Monte Carlo Night
November 1, 2018|10 Views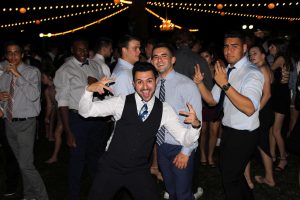 Monte Carlo Night during homecoming weekend is one of the most attended undergraduate events on campus, and although it happens every year, each event 'lead' is able to take a different spin on it.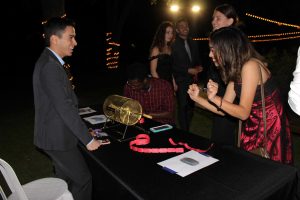 The dance Oct. 19 was coordinated by senior Associated Students California Lutheran University Commuter Representative Kalin Woodward.
"The beauty is that [the theme of Monte Carlo] still fluid enough that we can truly leave our own impression on the dance," Woodward said in an email interview. "Students are not exhausted from school yet and are still excited to be on campus, so it is truly a homecoming 'celebration' of starting another year on campus."
Woodward said she worked on planning Monte Carlo for more than five months to "get everything just right."
Monte Carlo was held at the Camarillo Ranch House, an outdoor venue that sits on more than five acres in Camarillo, California. The venue features a Victorian-style home and barn.
"ASCLUG has been wanting to utilize the Ranch House for a while now, and this year we were lucky enough to book it," Woodward said. "It's a beautiful venue that is one of the few [venues that] can hold as many students as we have attending."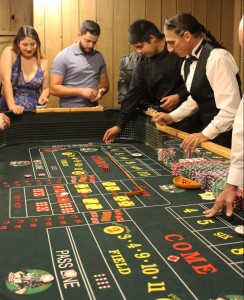 Epic Taco and Kona Ice food trucks parked at the the perimeter of the grass area just outside the Victorian house while the barn buzzed with cheers of big-ticket wins, chips being stacked and casino tables filling with students dressed formally.
The historic venue "loves being able to work with local schools," said Nikki Keller, Camarillo Ranch Foundation venue manager.
"The prep work for a hosting dance is not a small task, but Kalin [Woodward] was great and took on such a large task with grace," Keller said.
Bryan Duda
Reporter