Life in Laos: Research on the River
November 6, 2018|12 Views
California Lutheran University's first Fulbright Research Scholar, 2014 alumnus Erik Fruth, will begin his Fulbright research project in Laos Dec. 1. He will be studying stakeholder relations and hydropower along the Mekong River from 2018-19.
Fruth said he hopes to use his research to create environmental policy that can "positively influence people's lives," since research and data are necessary in creating effective policy.
The Fulbright U.S. Student Program funds prestigious scholarships that aim to increase intercultural relations between the U.S. and other nations through exchanging skills, knowledge and people, according to the Fulbright website.
"I didn't really expect this to be, like, the direction I ended up going," Fruth said. "But now I find [research] really fascinating."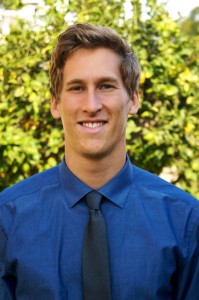 The inspiration for his project came from an independent study course at Cal Lutheran with Professor of Political Science Haco Hoang. When environmental government in Southeast Asia came up in his studies, Fruth learned about the situation on the Mekong River.
"China has a lot of control over a lot of the hydrology and hydropower and the access from the Mekong River because they have that water in their territory," Fruth said. "So that's a very large, like, environmental government situation facing Southeast Asia, so in like preliminary research or talking projects being a part of that course, that kind of just morphed into a Fulbright proposal."
Fruth was influenced to go to Laos through his Mandarin studies at Cal Lutheran, his year in China after graduation and by the U.S's colonial history in Southeast Asia.
"Americans, speaking very frankly, have a lot to reconcile in Vietnam, Laos, Cambodia— a lot," Fruth said. "If I have an opportunity to purposefully allocate America's resources to a country that deserves them as a form of pseudo-reparation, then I'm gonna do it."
On his way back from China, Fruth also spent a few months in Laos to build a relationship with the International Water Management Institute in Laos, which increased the viability for his Fulbright project because of his previously established connections to the area and his research topic.
However, Fruth's first proposal was rejected three years ago. Hoang told him it was common for students, especially those withouts PhDs, to not receive funding on their first try. He and Hoang retooled his proposal and Fruth also received his master's degree at the Technical University of Berlin.
When he reapplied, his proposal was accepted and funded. He said Hoang was his greatest encouragement to apply a second time.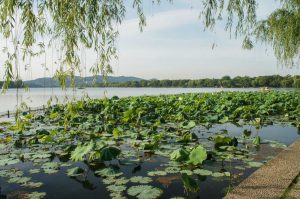 "She did her Fulbright grant in Singapore, and she just has a good head on knowing the Fulbright offices and how rare it is to be funded on the first try," Fruth said. "I think she helped me to re-apply in what I should work on, like my resume and making the project more viable."
Diane Rodriguez-Kiino played a role in Fruth's acceptance as a member of Cal Lutheran's Fulbright selection team. Also as a former member of the Fulbright East Asia Peer Review committee, she knew what qualities were valued in a candidate.
"The Fulbright is for people who not only want to achieve this academic growth opportunity, but also people who want to excel as educational ambassadors worldwide, and they want people who are devoted and committed to basically spreading diplomacy as a representative of the United States and also growing professionally," Rodriguez-Kiino said.
Fruth said as a cultural ambassador for the U.S., he has a responsibility to recognize his privilege as a white male in an impoverished economy impacted by western colonialism. He said he will practice Laotian to communicate effectively with others.
For those researching abroad, Fruth said there is value in asking questions and "being a blank slate."
"If you're equipped with those things and ready to engage without being defensive, like telling people what to do, then I think you will end up being a good ambassador and willing to make connections with people," Fruth said.
Fruth leaves for Laos Dec. 1 and will chronicle his 10 month research trip on his blog "Bushmeat Stirfry."