Cal Lu Alum Justin Meek, 23, Confirmed Dead Following Borderline Shooting
California Lutheran University President Kimball announced that Justin Meek, 23, a university alum and sibling of junior Victoria Rose Meek, died Thursday, Nov. 8 from gunshot wounds. Meek was a promoter at Borderline Bar and Grill in Thousand Oaks, where a shooter opened fire on Wednesday, Nov. 7 around 11:20 p.m. on college night at the venue.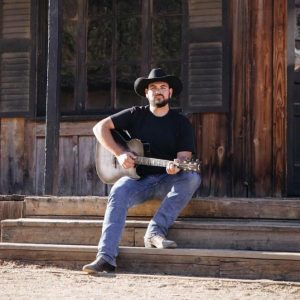 Senior Fernan Diamese, a friend who spent the night at the hospital with the Meek family, spoke at a chapel service Thursday before the Cal Lutheran community.
"He stood up like a hero," said Diamese, who explained that the sheriffs told the family that Meek tried to save others.
Diamese, who injured his wrist trying to get others out of the club during the shooting, described Meek as "a giant teddy bear" who continually tried to protect others.
"He did a selfless act. He saved dozens of lives," Diamese said.
Bryce Colvard, a senior at Cal Lutheran, said she had been friends with Meek for three years through choir. She said she saw him at Borderline on Wednesday night prior to the shooting.
Alum Scott Brodie sang with Meek in the Arete Vocal Choir and said Meek and his family had a profound impact on his life.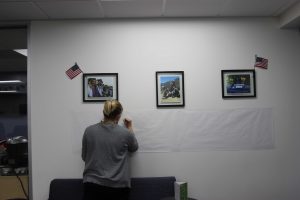 During the procession, which transported the body Ventura County Sheriff's Sergeant Ron Helus, Brodie sang "Amazing Grace" as law enforcement vehicles passed by. He said it was his "small tribute and coping mechanism for all the people who lost loved ones."
"I knew [Meek] loved to sing and he sung with us; I just felt like that was the best way that I could honor him," Brodie said.
Brodie added that Meek was "the most amazing light" and always had a smile on his face. He said he had plans to join the Coast Guard.
Cash donations to support affected members of the Thousand Oaks community can be made to the Ventura County Community Foundation.
Dakota Allen
Editor in Chief
Brooke Stanley
Sports Editor