New meal plans aim for convenience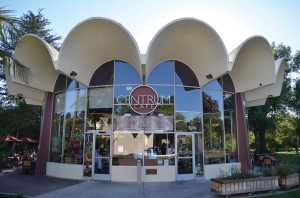 There are now five meal plan options for students to choose, which include the 19 block, 15 block, 12 plus, 100 block, and 50 block.
It starts with the 19 block plan which has the most meals and the least amount of munch money. It ends with the 100 block and 50 block which are composed of the most amount of munch money and are geared toward students that live in residence halls with kitchens.
Meals now rollover week to week. Students no longer need to use every meal within the specific time frames because those meals no longer disappear once the next week begins.
"There has been a 50% decline in meal plan purchases over the last two years and we knew that a change needed to be made," Ryan Van Ommeren, Associate Vice President of Facilities, said.
There is also a fourth swipe option which is an additional time slot that a meal could be used. This gives students leeway as to when they can use their meals throughout the day without wasting them.
Meals are still equivalent to $5.25, but this is one more alteration that Ommeren wants to look into.
"Students really appreciate the fourth swipe scenario more than any of the other changes," Ommeren said.
Ommeren also hopes that with the 100 block and 50 block options geared toward students living in Trinity, Mogen and Grace where kitchens are available, students will find these options much cheaper and can help students use their meals when needed throughout the week.
"These meal plans are much more convenient for students that have class all day and cannot make the time to get to breakfast, lunch and dinner within a specific time frame," said junior Lauren Blachowiak, intern at Campus Dining.
The options for meals do not only stop at the Centrum and Dining Commons, but can now be used at all dining locations on campus.
Mogen Market accepts meals for its "Pick 3" combo, a deal where students pick 3 items to incorporate into a meal, while also accepting bonus points for the day-to-day shopping necessities. Meals can also be purchased at Jamba Juice and The Purple People Eater for students who are on the go.
Brystal Hood, a junior transfer, is satisfied with her choice of the 19 block meal plan. With this plan, she is able to get the food she needs while on a busy schedule.
"This is my first year of having a meal plan at CLU and I have no complaints," Hood said.
Tapingo orders are also available at the Dining Commons starting this year. Students can order meals on their smart phones with the Tapingo app and pick up their food. This is available at all dining locations on campus.
With the Ullman Commons opening in 2014, administration staff hopes to see an increase in satisfaction and purchases of meal plans.
Erin Chisolm
Staff Writer
Published Oct. 2, 2013