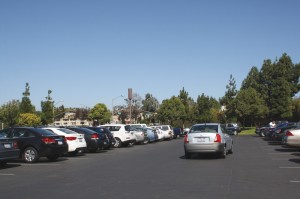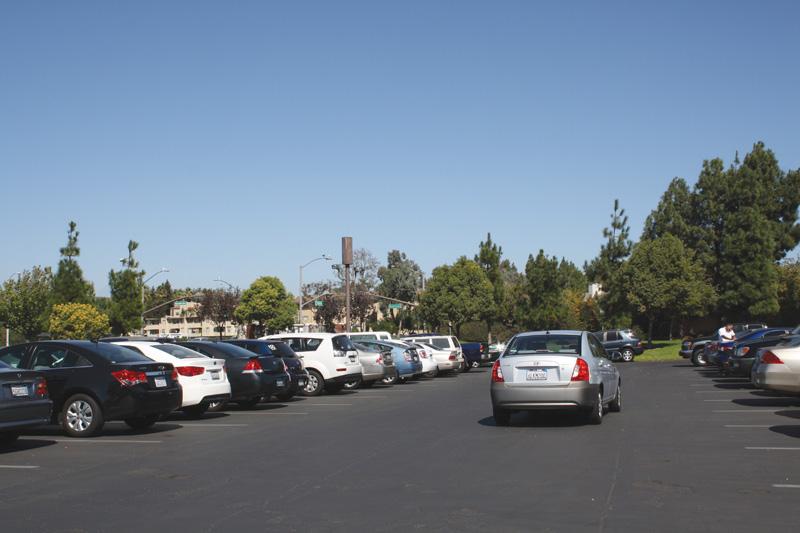 Many ideas have been considered to fix the issue of the lack of parking spaces available on campus at California Lutheran University.
Measures have been taken in previous years to find a solution to the parking problem. A lot near Pederson Hall was created, 10 spaces that were originally loading zones were switched to parking and the administration lot, which was originally open to residents, was changed to commuter parking only.
Other measures include an incentive called Park at Gilbert Parking Lot, where staff and faculty receive 25 dollars a month for parking in the lot.
In another attempt to open up more spots, lines were drawn on Memorial and Campus Drive to act as a guide for parking.
Building a parking structure has been talked about but there are other buildings that have bigger priorities.
"A good 12 million [dollars] is just coming from operating money, so we're always faced with [the question]: do we want to build more parking or do we want to do more [projects] like the Dining Commons?" said Ryan Van Ommeren, the associate vice president of planning and service. "How do we increase value to our students? Is it through more convenient parking or is it to work on some of these facilities…that are not serving our students well?"
Commuter carpooling is a way to fix the parking issue fast and at no cost to the school.
"I think it will be way better than each individual person driving because if three people are in one car, that leaves two extra spaces for somebody. The congestion wouldn't be as bad," Hunter Young, a sophomore commuter and campus safety employee said.
Another solution to the parking issue is to move departments that are not directly related to student experience off the main campus. If certain departments are moved off campus, visitors will park in off-campus lots, freeing up space for student and faculty parking.
Parking seems to be more of an issue for commuters. Like the Park at Gilbert Parking Lot incentive, a commuter incentive program talked about last year, but never implemented, would reward commuters for parking in a lot farther from their classes in order to free up parking near the main campus.
Some believe that there are not enough spaces near their classes to accommodate the number of students.
"I get complaints all the time about it; people coming in and yelling at us or talking trash about it. It's a daily occurrence when I'm at work," Young said.
Jackie Ramirez, a sophomore commuter, finds parking a problem in the late morning and afternoon.
"If you have late classes and you come even half an hour before [class starts], it is hard to find parking. So, you have to park in the general lot by the Welcome Center or by the gym. It's just not convenient most of the time," Ramirez said.
However, senior, resident and ASCLUG President Andre Andoyan thinks parking is pretty good at CLU compared to other schools.
"Being able to have freshmen have cars on campus…and not having to pay for parking is huge," Andoyan said. "I was talking to a few of my friends that go to other schools and institutions that are saying 'Yeah, you know our parking fees are 300 dollars' or something like that. I think parking is pretty good on campus."
Alesandria Posada
Staff Writer
Published Oct. 9, 2013