Theatre arts aims for students to laugh and like it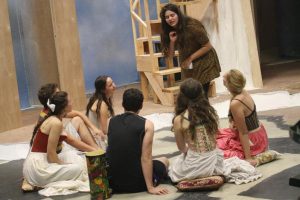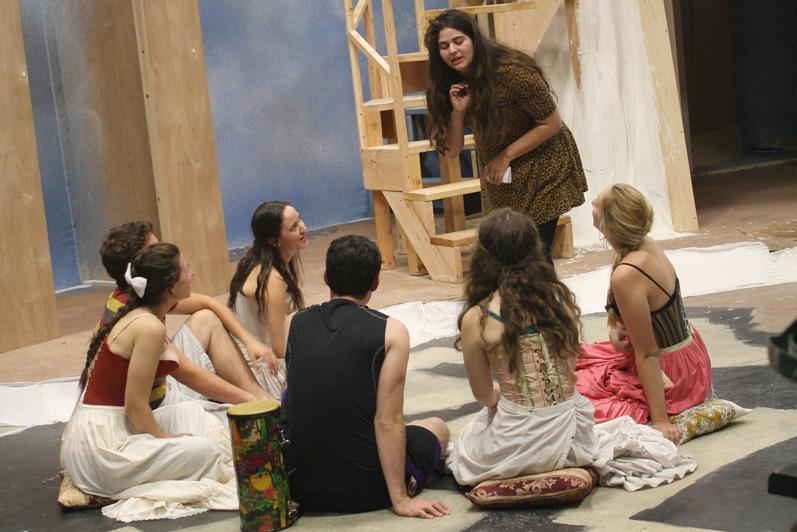 When thinking of Shakespeare's work, one usually conjures imagery of death and lament; Romeo and Juliet, Hamlet, Macbeth. However, there is another side to the writer's repertoire that many people tend to forget about. As a reminder of the Bard's sense of humor, California Lutheran University will present "As You Like It."
Sophomore Kevlyn Holmes said that "As You Like It" is wrought with "funny and raunchy themes, [which] makes the whole thing come alive."
"The audience should really expect to laugh," Holmes said.
The Kingsmen Shakespeare company produces and performs many of Shakespeare's tragedies during the summer. Now, the theatre arts department is going a different, more laugh-worthy direction with this spin on the Bard's classic comedy.
"As You Like It" is about a young woman named Rosalind. According to senior stage manager Kaylin Mendoza, the story is "about a girl who is banished by her treacherous uncle and forced to keep her identity a secret by dressing as a man and hiding with her best friend, [and cousin Celia], in the forest of Arden. When she discovers that the love of her life is also on the run in the forest, she uses her disguise to test his loyalty to her."
While the story follows this narrative, Holmes believes that the story's ultimate purpose is the portrayal of love in different contexts.
"All of the characters in this play feel some sort of love, whether it be loving a family member, loving a friend, or loving someone romantically," Holmes said. "'As You Like It' really explores how people act when faced with different kinds of love (or lust in some cases) and that's really what the play is about."
Holmes emphasized that the show will not be a bore.
"I know when people think 'Shakespeare,' they want to run away or they'll think it'll be boring," Holmes said. "It's not like reading a play in your English class. When you see Shakespeare, it's really magical; it has a life you don't get from just reading it," Holmes said.
Junior Nolan Monsibay said that although he is not familiar with "As You Like It," he has every intention of going to see it.
"Many of my peers are in the show and I have an interest in Shakespeare in general. I expect to see a great set, costumes and acting since that's what our department is most known for," Monsibay said.
"As You Like It" will be performed in the Black Box Theater on Nov. 7-9 and 14-16 at 8 p.m. and on Nov. 17 at 2 p.m.
Admission is $10 for the general public and free for students with their CLU ID. For more information, call the theatre arts department at 805-493-3415.
Janella Caravetta
Staff Writer
Published Nov. 6, 2013