Bring on the beards
November 20, 2013|26 Views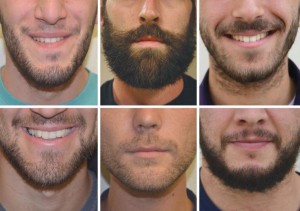 "No Shave November" went worldwide after beginning in Australia in 2003 when two friends wanted to raise awareness for the betterment of male health, according to baylorlariat.com. "No Shave November" is also known as "Movember," which are the words "moustache" and "November" combined.
"The main reason I support "Movember" is because of prostate cancer. It is also a great competition that could be held between friends to see what types of beards people will grow," said Connor Manos, junior at California Lutheran University.
"No Shave November" leaves those participating with extra money that would normally be spent on shaving utensils, making funds available to donate to organizations that are fighting cancerous diseases.
Men and women can participate in the awareness month of "Movember." Women can skip waxing appointments and men can let their beards grow wild or grow one manly moustache.
As the month continues, it becomes more apparent who is participating in the tradition. At CLU, student athletes create challenges among teammates.
"The main reason I participate in 'Movember' is to raise awareness for prostate cancer," said CJ Picerni, a CLU junior and baseball player. "The competitive aspect of the challenge is also fun because I normally win at the end of the month, aside from Connor Mano's [who has] the best at CLU."
There are some people who wish to participate but are unable to due to regulations at their workplace.
Codey Pedersen, a server at Red Lobster, wanted to raise awareness for prostate cancer but was told he must be clean-shaven while on the job.
Although some jobs do require a clean look, some businesses embrace the facial fur and create challenges for the coworkers to participate in. Pearl Izumi, an athletic store in Premium Outlets of various locations, created a store wide challenge where  coworkers send in pictures of their beards and moustaches they have grown at the end of the month. A prize is awarded to the store with the best moustache. The winning store receives money to donate to an organization of its choice.
"I was unable to grow a moustache since I am a female, but I took a picture with a fake mustache on my face and ended up winning the challenge for our store. I wanted to participate and am so happy that our business allowed us to show our support," said Samantha Lynn, a Pearl Izumi associate at the Gilroy Premium Outlet.
Although "No Shave November" is dedicated to prostate and testicular cancer, it raises awareness to support every person fighting the deadly disease of all cancers.
Erin Chisolm
Staff Writer
Published Nov. 20, 2013