Derrick Coleman: a super role model
February 5, 2014|20 Views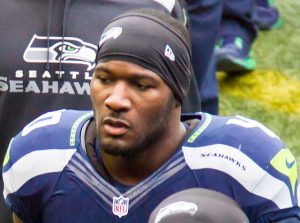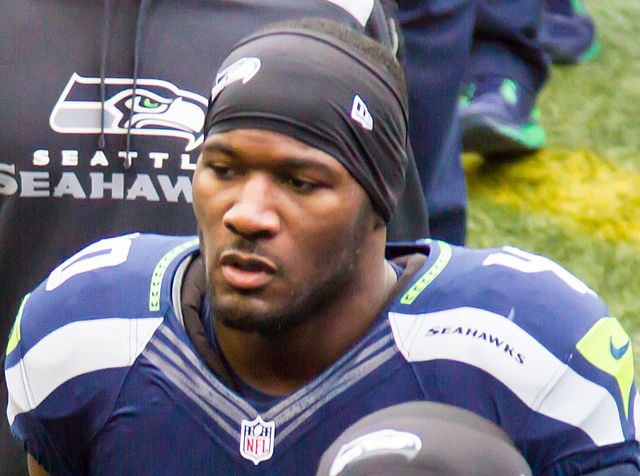 What are you capable of?
Derrick Coleman has been asking himself  what he is capable of all his life. As a child, Coleman  had dreams of growing up to one day play under the bright lights in the National Football League.
Coleman, a  running back for the Seattle Seahawks has been deaf since he was three years old. He is the first legally deaf NFL offensive player and the first ever legally deaf player to win a Super Bowl championship, as the Seahawks defeated the Denver Broncos 42-8 on Feb. 2.
Coleman recently starred in a very powerful commercial produced by Duracell Batteries. The commercial takes viewers through Coleman's life, growing up deaf and the struggles he overcame to achieve his dream. Coleman played college football for the University of California Los Angeles, and in his senior season, he rushed for over 700 yards and scored 11 touchdowns.
When Coleman was not drafted in the 2012 NFL draft, he didn't let that setback stop him from pursuing his dream. In the Duracell Battery "The Power Within" commercial, Coleman said "I have been deaf since I was three so I didn't listen."
Ryan Sorensen, a graduate of Arizona State University with a degree in exercise science and a personal trainer at ProActive Sports Performance in Westlake Village, where Coleman trains in the offseason, said, "Derrick Coleman is one of the hardest working vets we have."
ProActive Sports Performance is an elite training facility for NFL Players. In the offseason, they train  other players such as, Clay Matthews, Colin Kaepernick, Antonio Cromartie, CJ Spiller, Dwight Freeney and Andre Carter.
"Coleman is always ready to work and gives 110 percent at all times," Sorensen said. "He always wants to keep improving and never accepts anything but the best from himself."
Coleman has never let his hearing stop him from pushing himself to reach his full potential on and off the field.
Pepe Villasenor has coached football for 11 years at Saint Bonaventure High School in Ventura, California  as a special teams and offensive coordinator.  Villasenor helped lead the team to win four CIF titles and two State Championships.
"It's a double bladed sword, he is at a disadvantage because he can not hear the play and if he fails at his assignment then the team suffers," Villasenor said. "On the other hand, he's at an advantage because playing at such an elite level brings forth a great amount of nerves.
Especially playing in the Seahawks stadium, which is the loudest stadium in the NFL, he isn't able to hear all of that outside noise and he also isn't able to hear what the opposing team is saying. He is able to solely focus on his job."
"Not only does he give all of himself in the gym, but he  is also one of the most genuine guys and really gives back to his fans," Sorensen said.
Recently, Coleman was tweeted a letter by hearing impaired twin girls and he took the time out to tweet them a letter stating that he would love to meet them. The letter went viral in a week. Coleman took the time out of his busy Super Bowl practice schedule to surprise the twins with full access tickets for their entire family, sponsored by Duracell.
Coleman, in  the letter he wrote in response to the twin girls, said, "Even though we wear hearing aids we can still accomplish our goals and dreams."
Coleman has showed us that with a dream, a passion, hard work and dedication, you can accomplish anything, no matter how many people tell you that you are a lost cause.
Drew Thomas
Staff Writer
Published Feb. 5, 2014