World Cup is just around the corner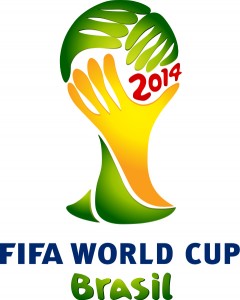 The Federation International of Football Association World Cup is the biggest and most widely viewed single-event sporting competition in the world. It is contested by the senior men's national teams from the 208 Member Association of FIFA.
FIFA is the governing body of soccer worldwide. The World Cup started in 1930 and was interrupted in 1942 and 1946 due to the Second World War.
Daniel Kuntz, Kingmen head soccer coach, has been coaching since the age of 15. Soccer was one of his passions growing up and watching the World Cup games helps his passion grow.
"The experience at a young age seeing the World Cup in Azteca Stadium with 100K screaming fans never left me.  We watched Brazil play Italy in the final.  From that time on, I fell in love with the game, continued coaching at all levels and earned licenses to learn more," Kuntz said.
Kuntz noted that it takes nearly four years for the participating countries to earn their way to this event and only 32 teams make it globally. This event is watched by billions of people around the world.
Alexa Brunansky, a World Cup fan, said many people watch the World Cup because it's easy to follow.
"Everyone plays soccer once when they were little, so it's that first sport that got you to be competitive and a team," Brunansky said.
The 2010 World Cup was held in South Africa and Spain brought home the trophy.
According to Kuntz, the top competitors coming into the World Cup 2014 are consistently Brazil, Germany, Argentina and Spain. He mentioned to watch out for Brazil and Germany as the competitive teams.
Junior striker and co-captain of CLU's mens soccer team Tal Zaiet had some other teams in mind to watch out for. He said to watch out for the Ghana, Belgium and the African teams.
"I also expect Uruguay to do very well as they made it to the semi finals last World Cup. Uruguayan forward Luis Suarez (whom I model much of my playing style after) is in incredible form this year with Liverpool in England and I expect him to carry that into this summer's World Cup," Zaiet said.
Kuntz and Zaiet are both cheering for the United States team along with Brazil.
"I am rooting for the United States, of course. I will be flying into Brazil on the 11th, the day before the home opener. I will be sporting American flag attire from head to toe," Zaiet said.
According to Zaiet, the United States is in the so-called "group of death." Therefore, he will transfer his allegiance to Brazil or Ghana if United States gets eliminated.
"Brazil will be very tough to beat considering the fact that they are playing in front of their home fans," Zaiet said.
Brazil is the only country to have participated in every World Cup and is hosting this summer event.
Brunansky mentioned how it has always been on her bucket list to go see the World Cup.
"I also think it's interesting how a developing country like Brazil can host such an immense game," Brunansky said.
"I root for Germany or Portugal because they have the skill that's seen not only throughout the European leagues, but you can see when they play against other countries from around the globe," Brunansky said.
The World Cup 2014 starts on June 12 and will conclude on July 13.
"The World Cup grabs the world's attention. It will bring in an estimated 11 billion dollars.  An example of the media power of the cup can be seen as a snapshot from the 2006 cup, which had a cumulative audience from all matches of over 26 billion.  I can't wait," Kuntz said.
The next World Cup tournament will be hosted by Russia in 2018 and in Qatar in 2022.
Dalee Jung
Staff Writer
Published April 9, 2014