William Rosser says farewell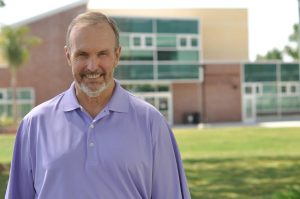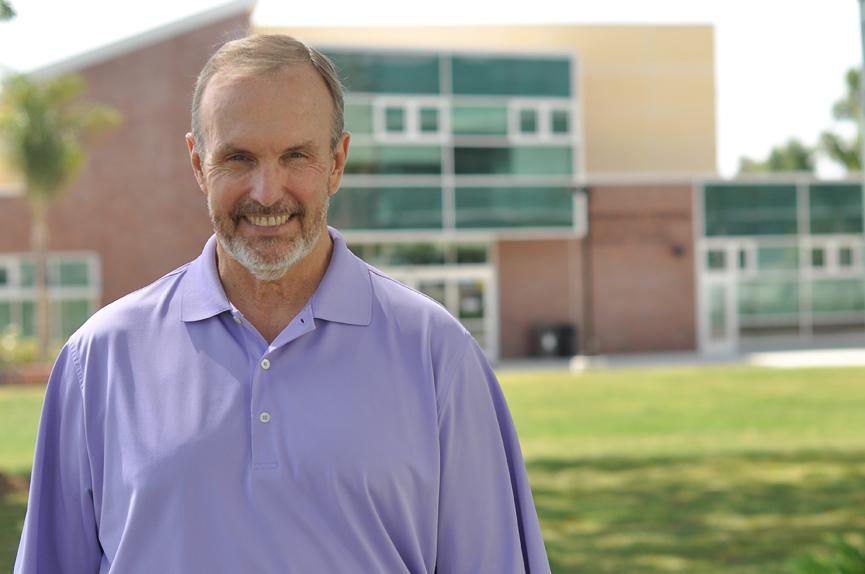 William Rosser, more commonly known as Bill Rosser, has served as California Lutheran University's vice president of Student Affairs and dean of students for 17 years and will be retiring at the end of July 2014.
Melinda Roper, associate dean of students and director of Student Life will serve as interim vice president for Student Affairs beginning Aug. 1 while a national search for Rosser's replacement is conducted.
"Bill welcomed me into the CLU family and has been a wonderfully supportive boss and mentor ever since," Roper said in an email interview. "I am honored to be able to serve the university in this way, and excited to work with students in this new capacity."
Rosser's job is to connect students with administrators. By sitting in at weekly senate meetings, Rosser addresses topics and concerns raised by CLU's senate and presents them to President Chris Kimball and other vice presidents of the university.
"He's always willing to talk about anything with anybody and that's rare to find so I think we're a little spoiled here at CLU," Senate President Andre Andoyan said. "It's great such a cool relationship to have with someone at his level."
Programs Board director Katy Crabtree works with Rosser in student government and believes that his presence improves the CLU experience.
"When you see Dean Rosser around campus he is always smiling or saying hi to someone; you walk into his office and his door is open. He has helped create the community-feel students at Cal Lu talk about because he cares about the students and this campus," said Crabtree in an email interview.
Before coming to CLU in 1997, Rosser was vice president of Student Affairs and dean of students at Augsburg College in Minnesota for 11 years. He  never strived for a more administrative position, as it would further him from student interaction student.
"I really enjoy working with students and helping them find out who they are. I've learned that I'm most satisfied and find the greatest amount of meaning in my work when you guys are having those growth experiences and moving forward," Rosser said.
Rosser has experienced moments of growth in his career as well and believes he fulfills his role in a different way now then when he first started. His position comes with a lot of problem solving and he has learned to not view people as problems to be solved.
"Early on when you're not as confident, a lot of things become about you. I've grown in both enjoying and saying yes to a lot of things," Rosser said.
Rosser is a Lutheran Christian and a member of Ascension Lutheran Church in Thousand Oaks. He believes that the university has allowed him to express himself and his faith in ways that might not have been possible at other universities.
"CLU has been a wonderful find for me, especially right towards the end of my career, to find an institution that is so positively aligned with who I am and what I value," Rosser said.
Andoyan has been working with Rosser for four years.
"It's really refreshing to see someone have a successful career. I would aspire to achieve the same kind of success that he has and I think its, in a sense, inspiring to see someone have a successful career and then model your own path after that," Andoyan said. "If I end up working at a place like CLU and making the kind of impact that he has or even just half the impact he has, I'll consider myself a success."
After retiring, Rosser and his wife, Ankara, plan to move to a log home near Cedar City, Utah and find ways to get involved with the college town community.
"Now there will be time to explore other sides of life. Those of us who are all in at CLU and are committed to our work devote a lot of time to this place out of love: but it limits your ability to do other parts of life," Rosser said.
Senior and Senate Recorder Jae Park said Rosser's replacement will  have big shoes to fill.
"His demeanor is very friendly and casual and that really resonates through student affairs, so it will be interesting to see how the person who steps into that role changes the dynamics of that office," Park said. "Every person who holds any position brings different gifts and traits but I think continuing that friendly demeanor, you can't go wrong."
Monica Linares
Staff Writer
Published April 16, 2014