'Boyhood:' A portrayal of a life's journey
Evan's Angle: Movie Review by Evan Engel
The logline is simple: A boy grows up. The movie itself though, is a timeless masterpiece. Richard Linklater's twelve-year-project, 'Boyhood,' expresses the realities of life, along with the lessons we learn from them.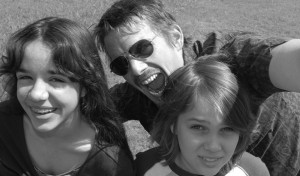 The film follows a young boy, Mason (Ellar Coltrane) as we see him grow up on screen from age six to18. His mother (Patricia Arquette), sister (Lorelei Linklater), and father (Ethan Hawke) all play major roles in the picture as well. Under the watchful eye of their single mother, Mason and his sister are forced to move homes several times throughout. This triggers a major transformation inside Mason that continues up until the closing minutes.
In his early years, he experiences moments that we've all been exposed to such as parents divorcing, seeing a childhood friend for the last time, arguing with a sibling, hearing life advice from your father, starting a new school, seeing your parents get remarried to someone else, and being told by your grandmother to stop eating so many pieces of candy.
Through his dedication and vision, Linklater is able to produce the most absolute and real portrayal of life that cinema has seen today. Like his 'Before' trilogy, he shows that love is always changing us. In 'Boyhood', he shows us that life, in general, is always changing us.
As mentioned earlier, the picture was filmed over a 12 year period that involved yearly cast meetings, shoots, and writing sessions. According to Variety Magazine, some scenes weren't written until the night before shooting. With the help of Hawke and Arquette, Linklater developed the characters based off personal, real life experiences to help add to the natural portrayal.
In the film, we don't see through the eyes of an adult, but instead, through the eyes of a boy who is exposed to a unique angle of life. Mason constantly is forced to leave his own childhood behind each time his family moves. He's even told to erase his height marks on his wall before moving. This would pressure any kid to either forget their childhood, or hold on to that monumental change for life.
With a father who comes around every once in a while, Mason is stuck being babied by his single mother. After getting remarried, she experiences an abusive marriage with an alcoholic. Here, Mason is exposed to the domineering, controlling side of father figures, thus beginning his rebellious outlook on life.
When Hawke's character does show up, he offers Mason great life advice, but presents it as if he's just telling a younger version of himself to not make the same mistakes he did. Beside Mason, Hawke's character goes through dense transformation on screen from an outcast father, to a responsible, remarried family man with a new child and a second chance. He even grows a few gray hairs.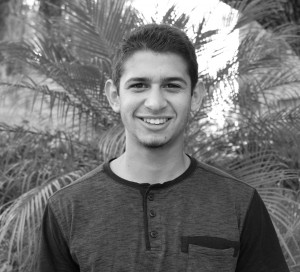 After never receiving a chance to make his own decisions, Mason develops a sense of freedom when he leaves for college. While on his way, he stops for gas in the middle of nowhere and begins taking creative photos of the scenery around him. This is the first time he's truly on his own, and he expresses it through his creative freedom. It's here that Mason begins to find himself.
Perhaps, the entire movie is summed up in one line when Mason meets a girl at college. She tells him, "You know how everyone is always saying, 'Seize the moment'? I think it's the other way around. You know, 'The moment seizes us."
This moment the two of them share simply shows what "Boyhood" is about: Those moments in life that we can look back on to help us truly appreciate where we are now. In essence, the film is a montage of pivotal moments in Mason's life.
Undoubtedly, this is one of the best movies of the year. Its incorporation of contemporary songs to help hint at each new year is a smart touch. Linklater deserves immense praise for his commitment to this project, along with his execution of it. From one college student/movie-goer to another, my advice is to see this movie while it's still in theaters.
Star Ranking: Evan gave 'Boyhood' five out of five possible stars.
Evan Engel
Published September 24, 2014