Evan's Angle: Movie Review by Evan Engel
Whoever says Denzel Washington is getting old should think again. Starring in 'The Equalizer' as a retired intelligence agent who bears high caliber fighting skills substantiates that the Academy Award winner can still pull off some moves.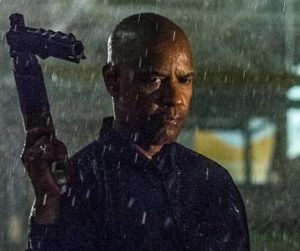 While trying to maintain a newly found peaceful life, Robert McCall (Washington) witnesses the harsh treatment of a young woman (Chloë Grace Moretz) by a group of Russian criminals, and decides he can't sit around and do nothing about it. Director Antoine Fuqua ('Training Day', 'Shooter') delivers a film packed with intense, stylized action along with plenty of blood.
Beside the smooth cinematography during the fighting sequences, the plot itself is just okay. In the first act, we receive plenty of hints that there's going to be a ton of action in the film. Unfortunately, though, we don't see a combat sequence until we break into the second act. Thankfully, we do get one cliché explosion scene where Washington walks away in slow motion.
McCall has a thing for helping people in need. For instance, his co-worker at Home Mart (basically a Home Depot) is trying to pass the test for the company security job. His only problem is that he needs to lose weight to take the test. McCall then agrees to help his friend achieve his goal by training with him. This is just a snapshot of who the real McCall is, though. He also has a need to vindicate the dishonorable actions of others. Toward the end of the movie, he forces a corrupt cop to help him sabotage the Russian cargo supply.
After seeing how Teri, a young prostitute, (Moretz) is treated by her Russian gangster bosses, McCall recognizes that she needs help since no one else is doing anything about it. He constantly encourages her to "change her world" since we don't live in a world where knights in shining armor exist anymore. We never fully get a backstory on McCall, but the writer alludes to the fact that McCall has an undying need to equalize people's wrongs by providing justice to those who deserve it. Don't we all love a good backstory where you never find out fully why the main character does what he does?
The production design is one of the better aspects of the picture. In McCall's apartment, the set is very clean and tidy to help convey McCall's attempt at a peaceful life. Even the room of Russian gangsters is well produced. When McCall is speaking with the gangsters in their lair, he points three art skulls on the table toward three of the criminals to help foreshadow their deaths. The skulls were a recurring motif throughout the film.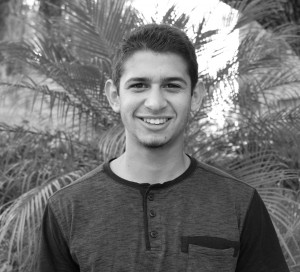 Back in the late 80's, 'The Equalizer' was a popular television show about McCall answering to the public's need of justice through an ad he set up in the newspaper. Let's just say that the show may have been better than the movie, and I've never seen the show.
The best part about the film is the third act. As mentioned earlier, McCall works in a huge, home supply warehouse: the perfect place for an act three finale show down. Filled with bloody deaths from power tools such as nail guns, drills, hammers, and even automatic rifles, which can be found in aisle six, the third act is quite entertaining. The music that plays during the last fighting scene is one of the better memories of the picture.
In the end, if you have nothing else better to do with your night, go see 'The Equalizer' for its amusing display of slow motion combat and deaths. For those who have ever walked through a Home Depot and wondered what a fight scene inside the warehouse would be like then this movie might satisfy your daydream. If you don't fit into either of these scenarios then you won't miss out on much by just passing on this film.
Star Ranking: Evan gave 'The Equalizer' two out of five possible stars.
Evan Engel
Published October 1, 2014