Feminists gather to fight for social equality on campus
On Sept. 26, 2014, Emma Watson gave a speech on feminism at the United Nations calling for the world to support gender equality.
Watson, 24, most known for her role as Hermione Granger in the blockbuster Harry Potter series, was asked to be an ambassador for women's rights by the U.N. six months ago.
The actress started her speech by addressing the room filled with distinguished guests such as the President of the General Assembly.
In the U.N. speech relayed by the U.N. Youtube page, Watson said, "Today, we are launching a campaign called 'HeForShe.' I am reaching out to you because we need your help. We want to end gender inequality, and to do this we need everyone involved."
Continuing on with her fight to raise awareness, Watson spoke about how the topic of feminism has always been one that has caused controversy.
"I have realized that fighting for women's rights has too often become synonymous with man-hating. If there is one thing I know for certain, it is that this has got to stop," Watson said.
Like Watson, Emily Witt, a political science major and co-president of the Feminism Is… club at California Lutheran University wants to help educated more people on the true meaning of feminism.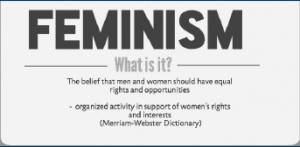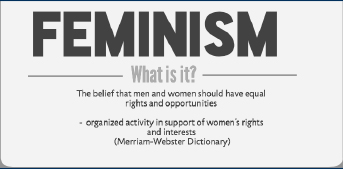 "In black and white, feminism is to seek political and social equality for men and women. What we [Feminism is…] stand for and what Emma Watson was advocating for is to bring awareness to these issues around the world," Witt said.
Junior Karina Da Silva, a double major in communication and English and co-president of the feminism club on campus said a lot of the negative viewpoints on feminism are due to the fact that people don't look at it in a positive light.
"We are against gender roles, we are against patriarchy, we are against your identity being inherently placed within a social system by what you're born with. But I feel as though feminism could be better understood if you put it within a positive context," Da Silva said. "Instead of us being against gender roles and against the patriarchy, we are for the liberation of women."
According to Watson, the goal of the "HeForShe" campaign is to bring awareness to both men and women on how important feminism is.
"It is time that we all see gender as a spectrum instead of two sets of opposing ideals," Watson said.
Junior Ryan Zapata, who is currently taking a sexuality and society course at Cal Lutheran said that in order for feminism to be understood and appreciated, it must be accepted by both men and women.
"I think men can be feminists. It would definitely take the stigma off of the subject and talking about it. Change is going to have to happen for both sexes. It's not just for women to pursue. If men can't pursue it as well, it's not going to go anywhere," Zapata said.
Through her speech and advocacy to raise awareness, Watson called on men to support the cause as well.
"We want to try to galvanize as many men and boys as possible to be advocates for change," Watson said during her speech.
After speaking on feminism, Watson received a tremendous amount of support from her fellow female celebrities. Self-titled feminist Taylor Swift went on the French-Canadian television show, Tout le Monde en Parle, saluting Watson for taking action.
"I wish when I was 12 years old I had been able to watch a video of my favorite actress explaining in such an intellectual, beautiful, poignant way the definition of feminism," Swift said.
The "HeForShe" campaign has also received a lot of support from male celebrities including Harry Styles, Matt Damon, Russell Crowe, Chris Colfer, Emile Hirsch and Antonio Banderas.
For more information on "HeForShe" go to www.heforshe.org.
Feminism is… meets every Monday at 7 p.m. in the Trinity Lounge.
Natalie Kalamdaryan
Senior Writer
Published October 8, 2014